With Rs 5,792 crore dues from state depts towards Escoms, Karnataka govt likely to introduce prepaid electricity | Bengaluru News – Times of India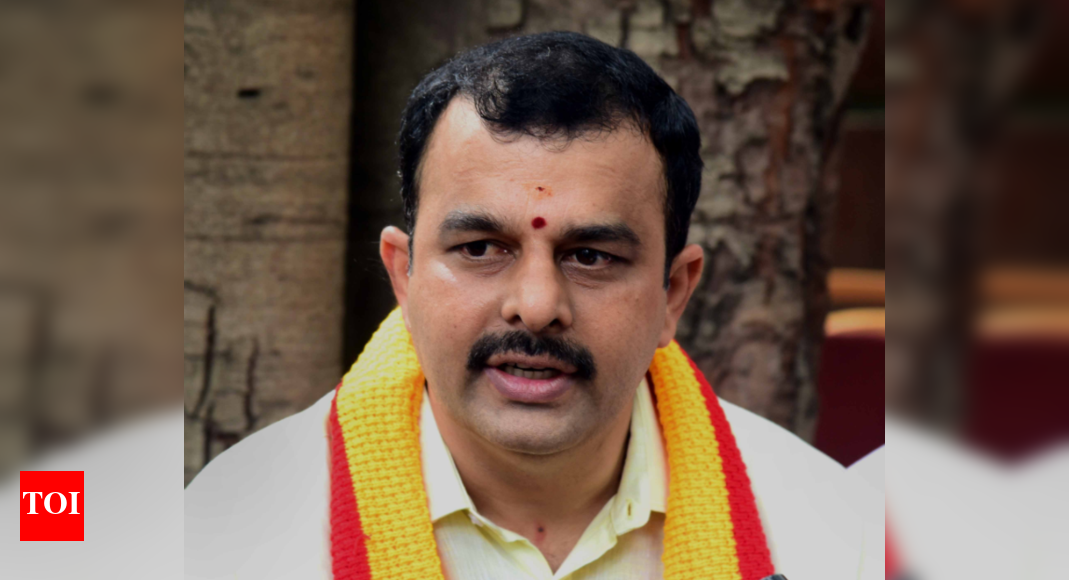 BENGALURU: Karnataka energy minister V Sunil Kumar on Thursday informed the legislative assembly that the government departments across the state owe Rs 5,792 crore in dues which is hurting the department to carry out reforms and bring better equipment for quality electricity supply.
As a result, Kumar said, the government was all set to introduce a prepaid connection for all departments in the state.
Responding to a question raised by Congress MLA Yashwanthraogauda Patil on the fear among farmers that the government is planning to set up smart meters for their irrigation pump sets and start charging for the electricity consumption, despite state assurance of free power, Kumar said that no such plans were in place.
"However, we are planning to introduce prepaid electricity for government departments and for those who want a temporary connection. With several departments owing the Escoms Rs 5,792 crore we are facing a shortage in our own revenue. If we do not earn then we cannot spend on the demands of every constituency in the state who are seeking better and quality electricity," he said.
Meanwhile, Kumar said the government was also in talks with the industries sector to provide them power at a cheaper and better quality of power.
"I have already had one round of talks with the industries and will have another round of talks in the presence of chief minister Basavaraj Bommai. We are there to sort out the concerns of the industries with regard to the power tariffs and quality of electricity," he said.
Responding to additional questions with regard to providing free power to Coffee planters, up to the tune of 10 HP, Kumar said he will discuss the issue with the CM and come up with a solution.