Winter is coming: Experts say Karnataka govt must watch out for viral infections | Bengaluru News – Times of India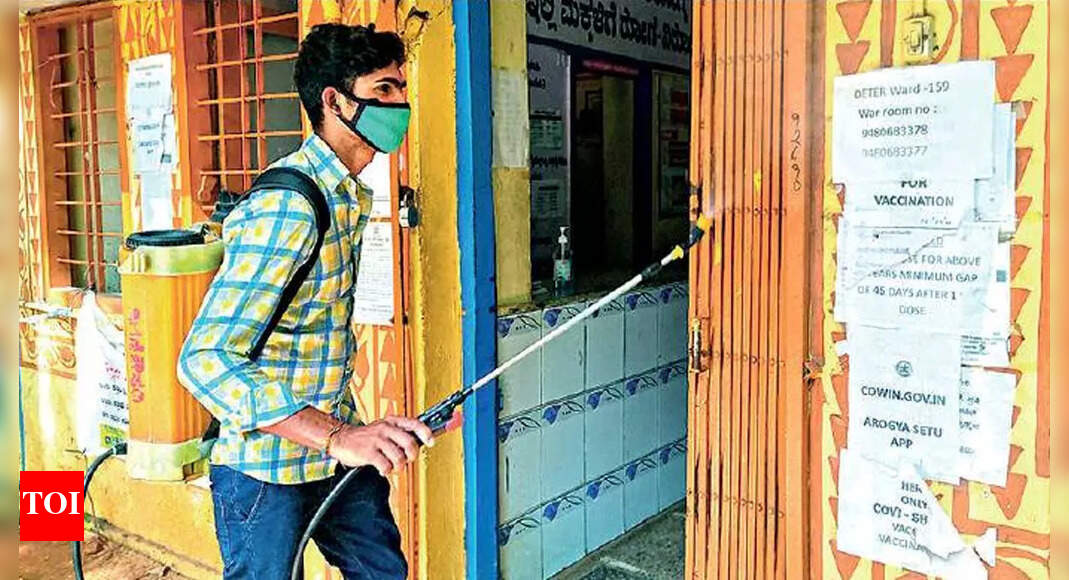 BENGALURU: Experts have alerted the state government that this year's winter is likely to be colder and such conditions can be conducive for the spread of viral infections and Covid-19.
According to noted virologist Dr V Ravi, respiratory infections generally occur when the temperature drops. About a dozen viruses, including respiratory syncytial virus, adenovirus, enterovirus, influenza and parainfluenza, are likely to be prevalent this time as the winter is expected to be colder than normal, he said.
"By strictly adhering to Covid-appropriate behaviour, people can prevent the spread of Covid-19 and other infections. The government should take enough precautions with special focus on children," Ravi explained.
Weather forecasters said that the La Nina effect, responsible for excessive rains early during monsoon, was getting neutralised and as result, monsoon had become weaker. However, the winter season beginning in the first week of October will be colder and the minimum temperature is expected to dip by at least 2 degrees than normal.
"The normal minimum temperature during peak winter in Karnataka is around 16 to 17 degrees Celsius. It is going to be around 14 degrees Celsius this time. This is because of multiple reasons, including increased soil moisture," said HS Shivaramu, an expert in agrometeorology and dean of College of Horticulture, Kolar.
The India Meteorological Department (IMD) has predicted that rains will continue for some more time. Overall, monsoon has been normal in the state with a 5 per cent deficit compared to normal 800mm rainfall.
Geetha Agnihotri, scientist 'F' at the Bengaluru centre of IMD, said that the department was still collating data regarding winter prediction. "The winter will be even colder if there is a good amount of rain in October and November, which is likely," Agnihotri said.
Early weather projections have raised some concerns among health officials and doctors focusing on Covid-19, especially because children are vulnerable to viral infections in winter. Already, hundreds of children are admitted to hospitals in 12 districts, including Bengaluru Urban, Ballari, Raichur, Bidar, Belagavi, Ramanagara and Chikkaballapur.
Leading experts said that viral infections among kids should not be confused with Covid-19 and that flu cases were an annual feature, seen in the transition period between monsoon and winter.
"It should not cause anxiety or confusion since infections being seen among children are non-Covid. They are because of the normal flu virus," said Dr MK Sudarshan, chairperson of the Covid-19 technical advisory committee. "However, we must still be on guard as the coronavirus is not yet gone and the third wave is expected in October-November."
Test, test, test
Dr Sudarshan believes increasing Covid testing is essential as it will help people realise that their flu symptoms are not related to coronavirus infection.
Government officials said that they were carrying out extensive surveillance of children. Health commissioner KV Trilok Chandra said that about 30 lakh children had been covered so far and the rest would be covered in a month.
"Keeping the vulnerability of children in mind, we are conducting ILI and SARI surveillance on both children and adults. We are planning an extensive drive to provide pneumococcal vaccines to children and Covid vaccines to adults," Chandra added.