Will probe NR Santosh suicide bid if opposition shares video: Karnataka home minister | Bengaluru News – Times of India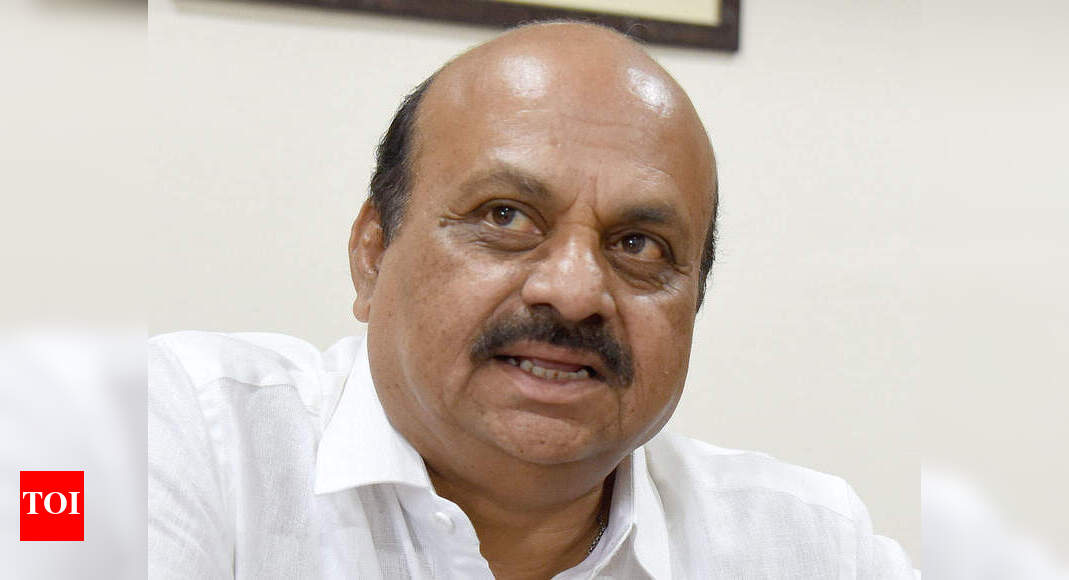 BENGALURU: A day after chief minister BS Yediyurappa's political secretary and grandnephew NR Santosh, 31, attempted suicide, Karnataka home minister Basavaraj Bommai on Saturday said the government is ready to probe the incident if the opposition Congress furnishes evidence of its charges.
"A detailed probe will be carried out only if Shivakumar (KPCC chief) hands over the video clip or CD he claims is behind Santosh's attempt to end his life,'' Bommai told reporters in Raichur.
He said Santosh is recuperating in hospital and an FIR has been registered at Sadashivanagar police station against him. "Police are still figuring out why he attempted suicide,'' he added.
Earlier in Karwar, DK Shivakumar demanded a high-level probe into the alleged suicide, claiming some confidential matters are linked to it. "I've heard that Santosh had a video and he had given it to a BJP MLC and a minister. The video is in the hands of the high command now which may have been the trigger for the attempted suicide. Only a high-level inquiry will reveal the truth. A probe by the state government will be of no use," he said.
CM, others blackmailed by MLC, minister: DKS
Shivakumar claimed he heard about the video, which is "personal" in nature, two or three months ago. "Some confidential matters are involved. The chief minister and others were blackmailed by that MLC and minister. This is what I was told by many people,'' he added.
Alleging the KPCC president's statements were aimed at misleading people, rural development minister KS Eshwarappa asked Shivakumar to make the video public and reveal names of MLC and the minister. "Congress has lost track, they don't know what to do, they are losing elections, there is groupism in the party. Unsure how to survive politically, they are creating such things,'' Eshwarappa said, adding, "If he knew things earlier, why didn't he (Shivakumar) act and prevent this suicide attempt? Was he waiting for death?"
Revenue minister R Ashoka also rubbished Shivakumar's statement and said the state Congress president keeps making such false allegations and these days he is making more such statements. Santosh's attempt to end his life triggered speculation about what drove him to it. He had reportedly been asked to put in his papers, which upset him, sources said.