Why no ban on corporate education apps, MLA questions Karntaka govt | Mangaluru News – Times of India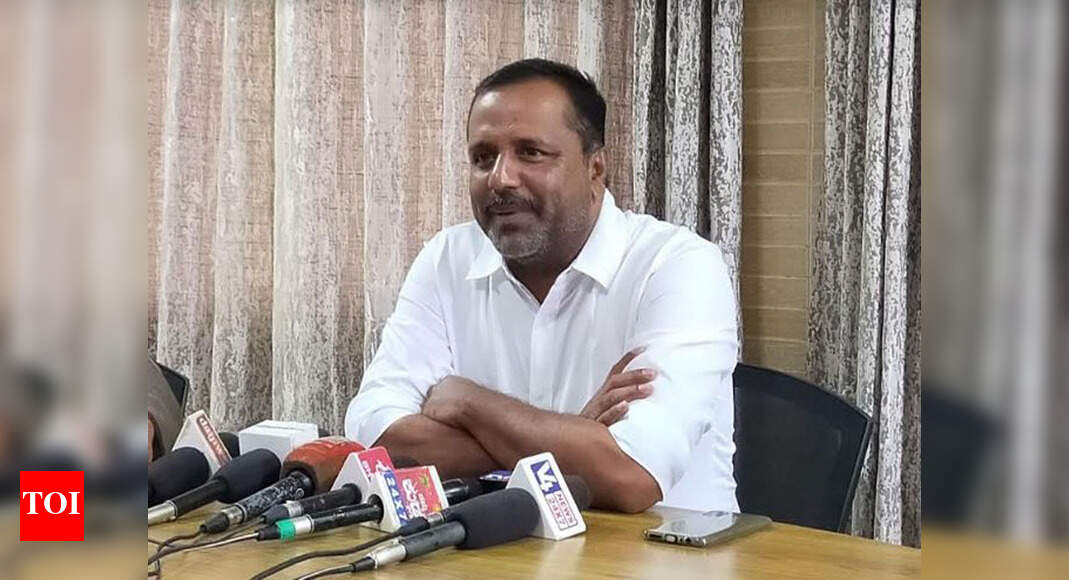 UT Khader
MANGALURU: Welcoming Karnataka government's ban on online classes up to class 5, former minister UT Khader demanded that all education apps that offer online coaching should also be banned.
"I welcome the government's decision of banning online classes up to class 5. I would like to know why education apps of corporate companies are allowed to continue when schools are banned to conduct online classes. Why the government could not ban those education apps that offer online classes? Private schools in the state may commence their online classes through such apps of corporate companies if the present situation continues," Khader said.
Not all parents in the state can afford buying smart phones required for online classes, he said. "Only 30% of the school children in the state have access to smart phones. Most of the parents cannot afford to buy smart phones for their children. Government should take into consideration the mental stress of academically brilliant children among poor families. Those children may go under depression when they do not have access to online classes. The government can cancel some of the schemes like distribution of bicycles and reserve such funds to find solutions to the problems poor children face at present," Khader said.
The Congress MLA also lashed at the government for not preparing plans with regard to the opening of schools. "A tentative plan with reduced syllabus should be prepared for the next academic year. Text books should be printed and sent to respective schools so that it can be distributed to children through parents," he said.
On private schools forcing parents to pay fee, Khader said the government should intervene and support both parents and school managements. "While many parents are not in a position to pay the fee, private school managements too are facing difficulties due to the lockdown crisis. Hence the government should take a wise decision considering the problems of parents and school managements equally," he added.