Why Did Price Of Green Chilli Shoot Up? | Bengaluru News – Times of India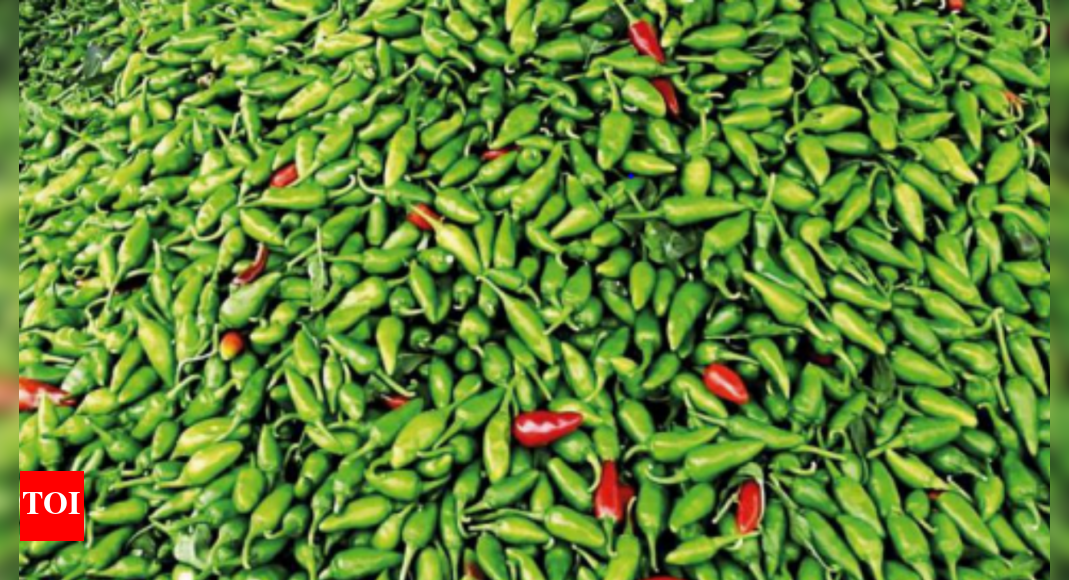 BENGALURU: The price of green chilli, which skyrocketed to Rs 120 per kg in Bengaluru two days ago, has dropped by half, providing much-needed respite to citizens.
On Wednesday, the price of green chill hovered around Rs 60-70 per kg. While price trackers maintain that the cost of green chilli might further go down, the big question is: Why did the kitchen staple touch a high of Rs 120 per kg?
Amjad Nawaz, a vegetable merchant at Shivajinagar's Russel Market, attributed it to the demand-supply force at play. "Green chillies have been in short supply for the last 45 days and prices have been fluctuating. Earlier, green chillies were brought from Andhra Pradesh, Tamil Nadu, and Telangana, but now we are selling those that have been grown locally. The price of green chillies dropped a few months ago because of glut and that could have deterred farmers from growing more. Maybe this caused short supply now and pushed up prices."
Moreover, the spike timed with Ugadi festival as chilli farmers from neighbouring Kolar, Chikkaballapur and Bengaluru Rural district didn't bring their produce to the city. Venkatesh, a chilli trader at the APMC yard in Kolar, said there has been a decline in the arrival of green chillies in recent days. "Usually, around 90 to 100 bags (50 kg each) of chillies arrive daily at the Kolar AMPC yard for auctioning. But in the last one week, the number has come down to just around ten bags, forcing buyers to defer purchase," he said. He further said certain black spots are also noticed on chillies, rendering them unfit for consumption.
Vijayalakshmi, APMC secretary (Kolar), said rise in temperature in Kolar district has affected the crop.