Why barefoot? Padma Shri Hajabba says he did it in memory of his parents | Mangaluru News – Times of India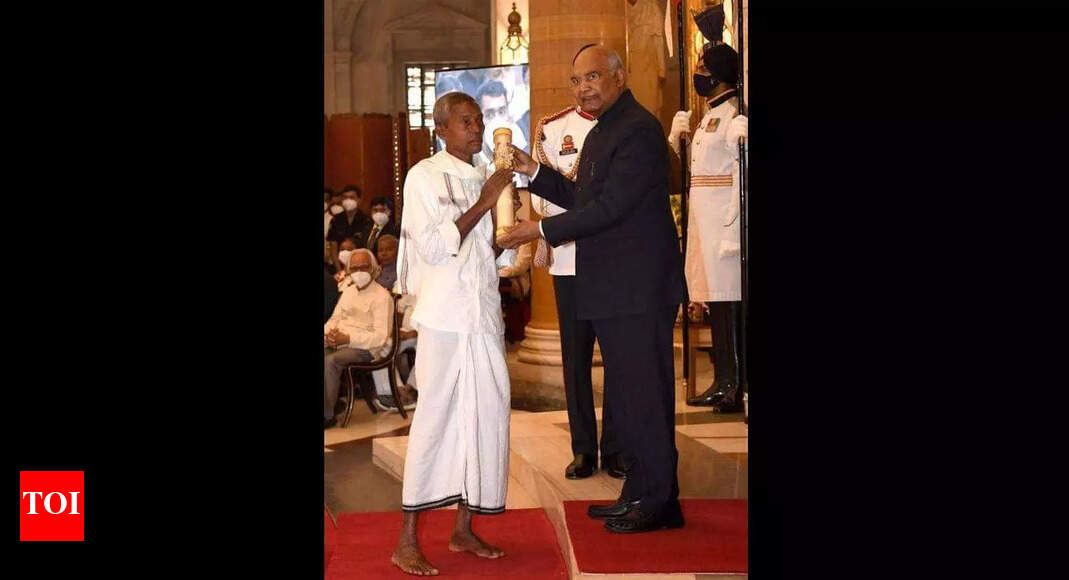 MANGALURU: Hajabba, the orange seller who was given the Padma Shri for building a school in his village, said he went barefoot to receive one of the country's top civilian honours because he was reminded of the poverty his parents had faced.
"You have seen my background," an overwhelmed Hajabba said, when he was asked why he met the President of India barefoot.
"I'm an ordinary person with no background, born in a nondescript village called Harekala. Such a person goes to receive one of the highest civilian honours, and whom do I see seated there? The President, the Vice-President, the Prime Minister, the Home Minister and a host of dignitaries," said the fruit-seller, who was given a hero's welcome when he landed in Mangalore airport from Delhi on Tuesday.
"Then, all of a sudden, thoughts about my parents came rushing to my mind. I remember them as people who did not have proper clothes, no footwear. They could barely afford two square meals. So how could I not walk barefoot to receive an honour so great?" he said.
Photographs of a barefoot Hajabba receiving his scroll from the President are already viral.
When Hajabba returned to Mangalore, the district tehsildar T Guruprasad, as well as villagers from Harekala and Pavoor were waiting.
Later DK Deputy Commissioner KV Rajendra felicitated him. Hajabba's Padma Shri was a proud moment, he said.
Regarding the fruit seller's request for setting up a PU college, Rajendra said a proposal from the district administration would be sent to the government soon.