WFH spares professionals the crawl at Bengaluru's Kundalahalli junction | Bengaluru News – Times of India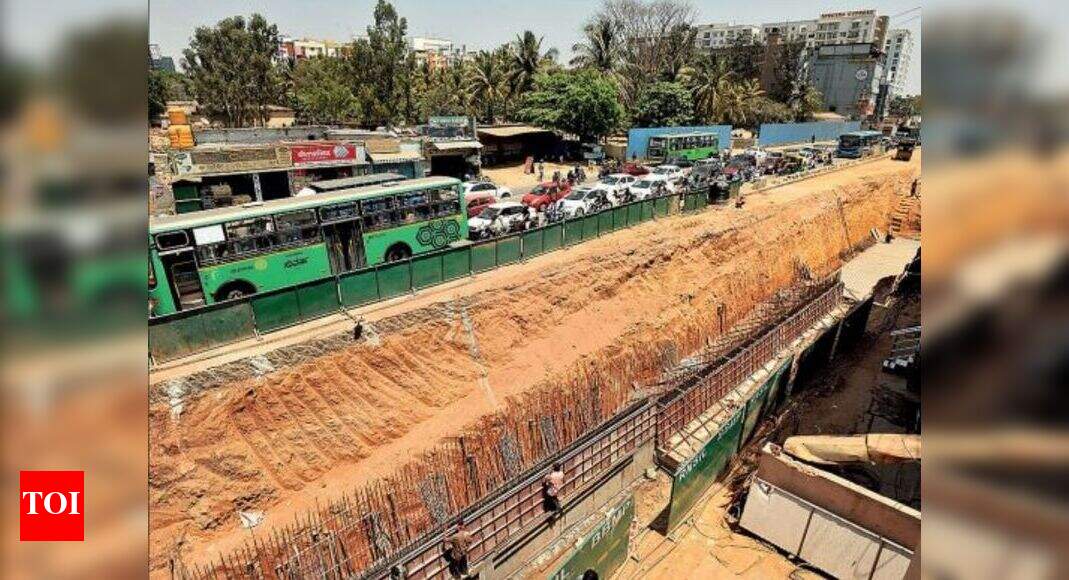 BENGALURU: The construction of the underpass at Kundalahalli junction is unlikely to end anytime soon, but techies and other professionals are not complaining. Remote working has saved many from the slow, frustrating commute on the busy route. Some hope that their companies extend the WFH arrangement.
The underpass project has missed its December-end deadline and there are indications that the work will continue for at least six more months. This was the first project that chief minister BS Yediyurappa had reviewed during his first city inspection after taking office in 2019. He had ordered resumption of stalled work in four days.
The ongoing construction has eaten into the width of the carriageway, increasing commuting times by up to 30 minutes during peak hours.
"My wife and I work at a tech park near the Kundalahalli underpass. The daily crawl forced us to find an alternative route to reach our offices. The pandemic struck and we started logging in from our home, which was a relief as we didn't have to spend hours stuck in traffic," said Prashanth Gowda, a resident of Sarjapur. "It's been nine months, but it looks like engineers are still not interested in finishing the underpass project."
Daksha J Kannalli, who lives in Kundalahalli, claimed that BBMP acquired her friend's plot for the project, but had still not paid compensation. "Why can't the civic body resolve such issues quickly?" Kannalli asked.
The project has suffered repeated delays. After the chief minister's inspection in 2019, BBMP set the deadline of April 2020, but the pandemic disrupted those plans. "Most of our workers left. How can one expect us to complete the project without workers?" said a civic official.
Later, the civic body set a four-month timeline, beginning in October, but it had to suspend work because of land acquisition woes. Buying land, in fact, has been its biggest challenge. "The engineering cell is keen on wrapping things up, but the land acquisition cell does not take the issue seriously," said a senior BBMP official. "We have acquired 26 properties now, each at a cost of Rs 42.5 crore. We had nearly six rounds of discussions to finalise the cost."
About two months ago, engineers at the site said that the work would end by February 2021. This seems unlikely. Retaining walls have been built and service roads will be widened after required land is bought. "We are working at a fast pace and will be able to complete the work in another four months," said another official.