Vidyagama is back in Karnataka, now for private schools too | Bengaluru News – Times of India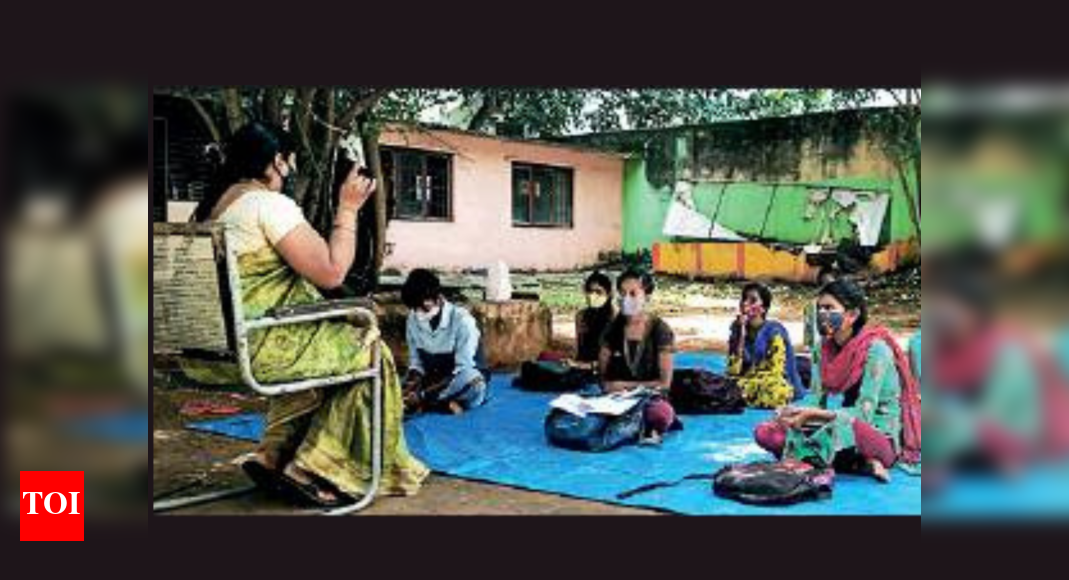 BENGALURU: Vidyagama, the continuous learning programme for schoolchildren, will be relaunched with lessons being held on campuses, primary and secondary education minister S Suresh Kumar said on Tuesday. Besides government schools, the programme can now be held in aided and unaided (private) schools — in what is being seen as a halfway measure before they can be reopened.
Children will be divided into groups of 15-20, depending on the number of teachers and classrooms available. They will be allowed to come to campuses for half a day, wearing masks and following Covid protocols. Three classes of 45 minutes each will be held according to a detailed timetable issued.
"We are relaunching Vidyagama in a modified version, keeping in mind the safety of students and teachers. Vidyagama is not reopening of schools. There will be sessions for a small number of students as it's the responsibility of the government to reach out to all sections of children," said the minister. TOI had reported on Tuesday that the government is keen on implementing Vidyagama with a few modifications.
"The education department must ensure that private schools are not disadvantaged in any manner… Vidyagama will be a success to ensure continuity of education if it throws open equal opportunities even for private schools and is not biased. If it is implemented with all the fair guidelines, we have no problem with it," said D Sashi Kumar, secretary of Associated Managements of Primary and Secondary Schools in Karnataka.