Video: Gift for son becomes a Rs 10,001 scam for his parents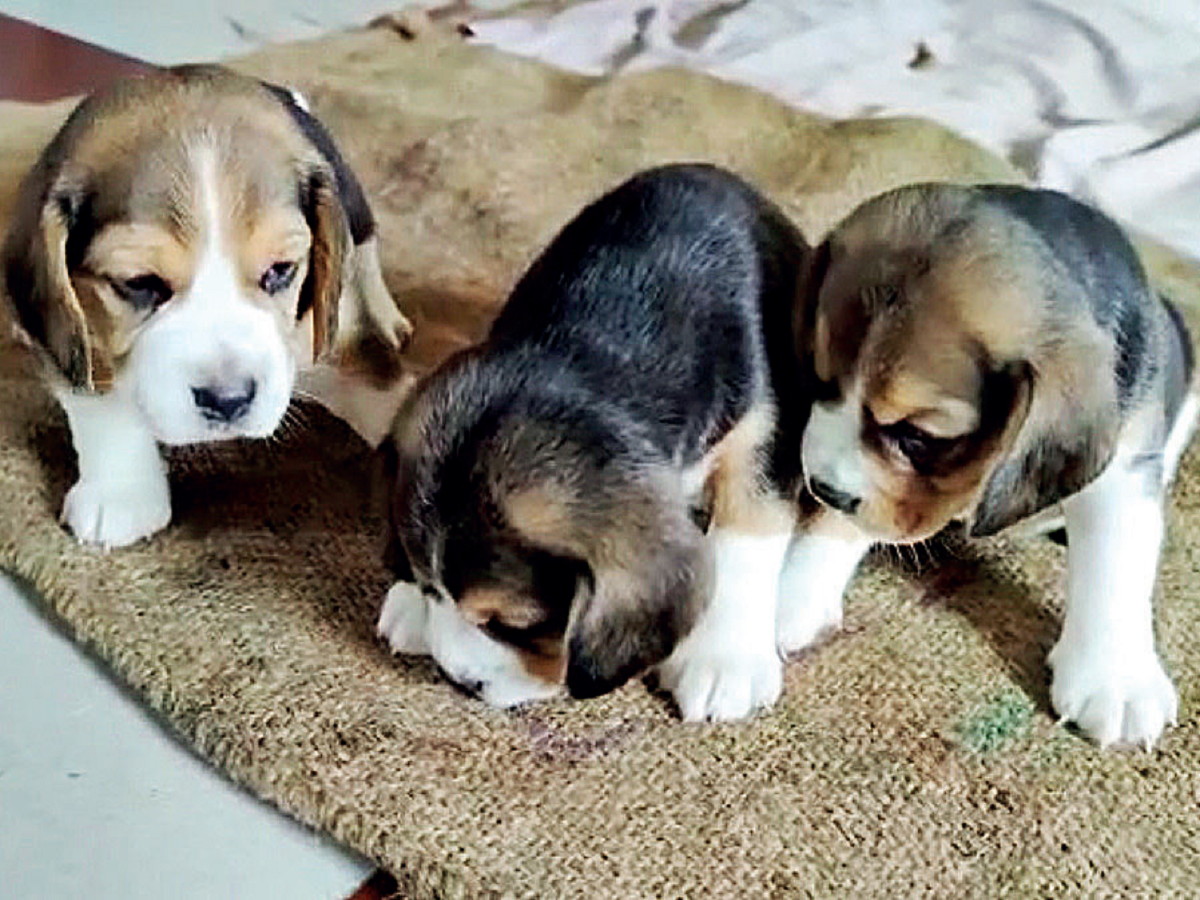 It was a couple's worst nightmare when, wanting to gift their son a puppy on his birthday, the doting patents got cheated of Rs 10,001 by a man of the same nativity.
Abhinandhan Shenoy (43) and his wife Sushma Shenoy (35), residents of Kadugodi, were on the lookout for a male Beagle puppy which they thought would be a good gift for their son Ayush whose birthday is on September 15. "We were looking for a Beagle puppy over the past two months. We thought it would be the best gift to our only son as he had to put up with a lot by being unattended at home," Sushma told Bangalore Mirror.
The couple looked up social media platforms and found a group on Facebook called Bangalore Purchase and Sale of Dog. On Wednesday, Abhinandan posted on Facebook saying that they were looking for a male Beagle puppy under Rs 20,000.
As dog lovers, we had been looking to add a 4th member to our family of three. We received several calls addressing our various posts and queries on social media," said Sushma.
The next morning, she got a call from a man named Thimmanna who spoke in fluent Kannada and since the couple was also Kannadigas, they felt that they could trust him. Thimmanna then shared images and videos of a 53-day-old Beagle puppy and told them the puppy would cost Rs 22,000.
"More than us, our son liked the dog in the photograph," she added.

It was then that Thimmanna asked to pay up half the amount before he could deliver the puppy to their house in Kadugodi. Believing him, the couple transferred Rs 10,001 online to an account number sent by Thimmanna after which his mobile phone was switched off.
The couple tried his phone number several times, and even texted him on WhatsApp and on his social media handles, but there was no response. "We called him from another phone number and even told him that we were going to the police, but he would not budge to give back the money," Sushma said.

The culprit then deleted all his comments that he had posted on Abhinandan's post, but the couple had taken screenshots of their conversations. "We did our own bit of investigation and found out that it was not only Thimmanna but also another crook involved. We then collected all the possible information about these two fraudsters," said Abhinandan. On Friday morning, he approached the Whitefield CEN police station and filed a complaint.