Veggie prices shoot up in Bengaluru, may further go north with unlock | Bengaluru News – Times of India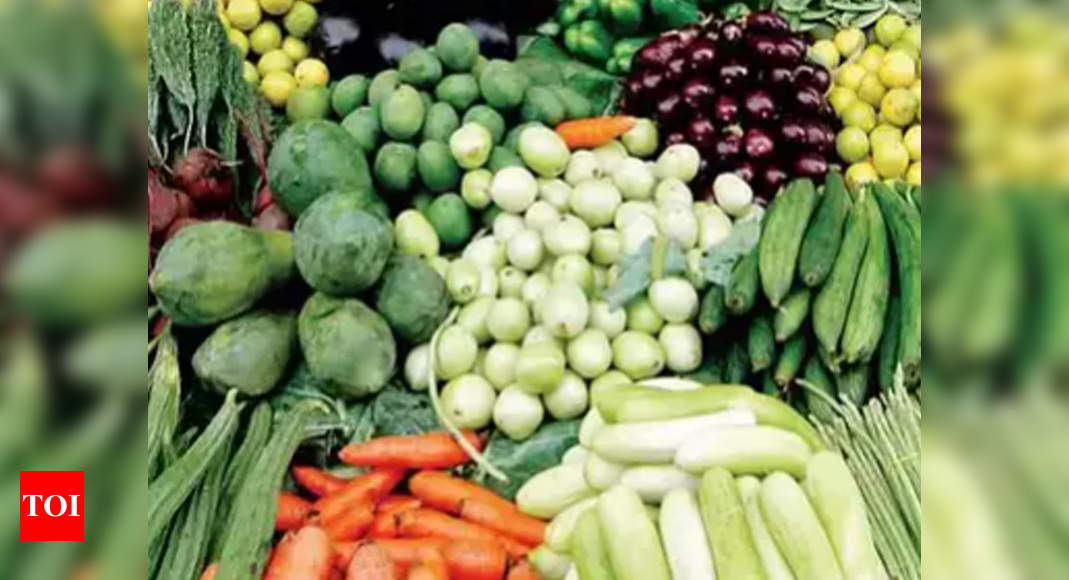 BENGALURU: With fuel cost skyrocketing, prices of a few vegetables have gone up in the city. However, sellers and wholesale merchants say the rise would have been sharper if not for the lockdown.
Traders anticipate a further increase in prices when unlocking begins and demand for essential commodities increases. An official from Hopcoms said: "Whenever fuel prices soar, the price of vegetables too goes up. That wasn't the case this time only because of the lockdown, which has led to a severe decrease in demand."
With many people leaving the city to work from their hometowns, the city has seen a decline in demand for perishable food items such as fruits, vegetables and even flowers.
According to traders, prices of vegetables like beans have risen sharply as their shelf life is less during the monsoon.
K Lokesh, president of the Bangalore Onion and Potato Merchants Association, said: "We used to get nearly 250 truckloads of onions into the city every day before the lockdown, but we now get 120 only. There is excessive produce but absolutely no demand. If there is a demand and then the fuel prices go up, the hike in vegetable prices would be much higher."
Huge events and gatherings such as weddings, parties and formal conventions are not taking place which is another reason for the massive dip in demand.
"The produce is so high now for two reasons, one of it being the good rains and the second reason is that many people who have left the city have tried their hand at farming," the official from Hopcoms said.
Lokesh pointed out that traders are forced to stick to only wholesale trade after the market was shifted to Dasanapura.
"It is so far that anyone would think twice before coming all the way just to buy two kilograms of onion. Not just because of the distance but the fuel price," he said.