Veg versus non-veg: Where the culinary world is moving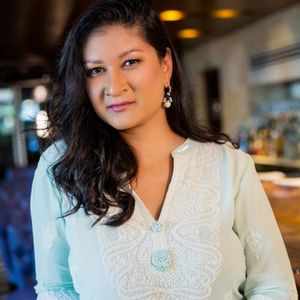 Restaurant menus used to be simple – a choice between vegetarian and non vegetarian. Today, they give Starbucks baristas a run for their money with choices that include gluten free, eggless, Jain, lactose free, nut free and the biggest one yet – animal-free or as it's more popularly known, vegan. There hasn't been anything in a while that's stirred as much controversy as plant based alternatives.
Data reveals that India is one of the countries with the lowest per capita meat consumption in the world, with approximately 4 kg as compared to the global average of approximately 40 kg, suggesting that Indians have always been a largely plant based consumer (export of meats is an entirely different matter). Then what's behind the recent spate of plant based alternative food products that have been taking over supermarket shelves in the last 6 months?
The Good Food Institute, a nonprofit working internationally to accelerate alternative protein innovation, answers it succinctly – it's an attempt to mitigate the environmental impact of our food system, decrease the risk of zoonotic disease, and ultimately feed more people with fewer resources.
To put it simply, the endeavour is to incentivise non vegetarians to eat less animal derived meat by offering plant based food that mimics meat or to eat cell cultivated meat, because that's what is better for the environment in the long term.
If the goal is not to convert all non vegetarians into vegans, it then does little to explain the recent spate of announcements that took the culinary world by surprise, by one of the most revered and award winning chefs in the world, Daniel Humm. He switched to a completely vegan format since reopening his highly acclaimed New York restaurant, Eleven Madison Park, post pandemic and recently went as far as to sever ties with his partners when they couldn't agree on doing the same at his London restaurant Davies & Brook.
A chef is entitled to set their own parameters for what they want to offer on the menu but what seems to be getting tricky is the execution. In the words of Pete Wells in his latest takedown of Eleven Madison Park's vegan menu – "Beets aren't very good at pretending to be meat, but their ability to taste like beets is unrivaled."
Most vegans or vegetarians are one hundred percent dietarily inclined as such, and vegetarian or plant based restaurants are fantastically suited to them. So a vegetarian surely doesn't want something that tastes just like keema or just like a juicy meat burger but really isn't because they've never craved it. That's where the disconnect seems to be – in them wanting to cater to non vegetarians too in a way that digresses from what would be typically served to a vegetarian.
There's the issue of price and information considering that these plant based alternatives are still in a very nascent stage of consumption. It's highly unlikely that we will willingly pay significantly more for a plant based alternative as compared to the original meat version, but that is the case for most plant based meats available currently. One also can't help but wonder what's going into these products to make them taste so akin to meat.
Animal meat is about flavour and texture at the most basic level, but also has cultural connotations and its own eco system. But putting all of that aside, here's one of the biggest concerns with this 'movement' towards veganism as far as restaurants are concerned – it stems from guilt, whereas eating has always been and should always be about pleasure. It should be about what you crave and enjoy, and not because you should not be eating something else.
There is no doubt that with growing production levels, prices are bound to come down and with greater education about ingredients, there will be a growing acceptance, but we are still a long way away from mainstream restaurants in India following in the footsteps of Chef Humm. Should chefs be trying to save the world when all the leaders at COP26 couldn't? Perhaps it's a start, but restaurants have always been about bringing people together over great food, so let's never lose sight of that.
END OF ARTICLE