University of Mysore bars movement of women students after 6pm | Mysuru News – Times of India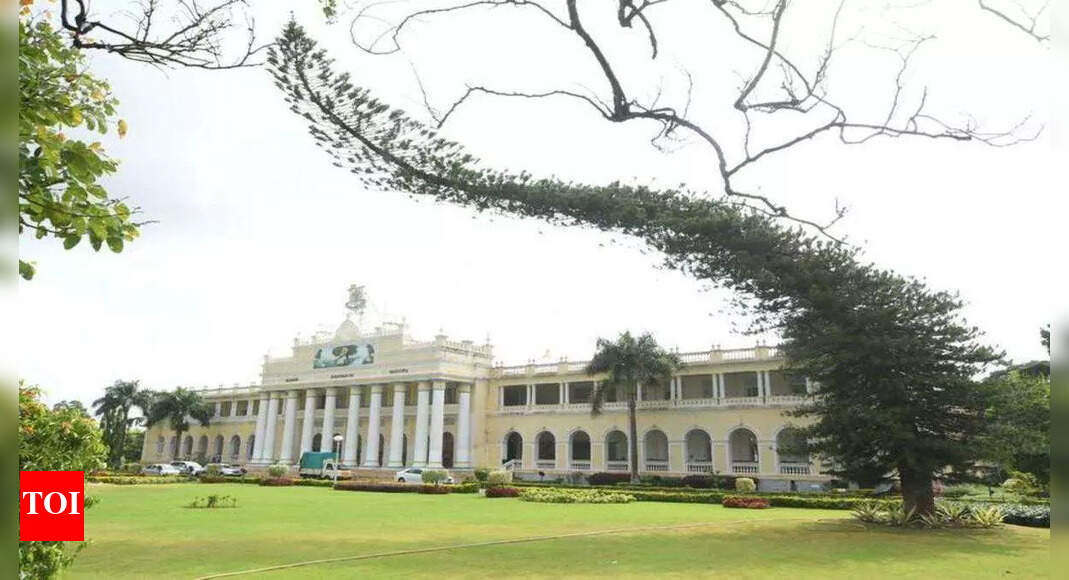 MYSURU: In the aftermath of the gang rape of an MBA student at the Chamundi foothills, the University of Mysore has decided to restrict movement of students after dusk on the campus as well as in Kukkarahalli lake.
A circular issued on Thursday bars women students from venturing out within the campus, unaccompanied, after 6pm. This applies to Manasa Gangothri, the PG campus of the university, as well. It houses 85 PG departments, 3 women's hostels and a men's hostel.
As for Kukkarahalli lake, which spans 250 acres and is right in front of the campus, students are not to enter the area — alone or accompanied — after 6.30pm.
Order will be rectified, says VC Prof G Hemantha Kumar
The circular, issued by registrar R Shivappa, said students' movement would be restricted in view of the gang rape, to ensure their security. Varsity security staff have been asked to patrol the campus from 6pm to 9pm every day.As the order sparked outrage, vice-chancellor Prof G Hemantha Kumar said it would be rectified by Saturday. "It has been issued after police raised concerns over the safety of girl students on the campus which has lonely places. The intention of the order is to prevent the movement of girl students at such places. Kukkarahalli lake region almost resembles a forest due to thick vegetation. So entry is banned after late evening," he said.He added, "We wanted to convey to girl students that instead of going alone by themselves, they should go along with their friend. The message's wordings have gone wrong from the registrar's side. I will get it rectified."