tumakuru: Sandalwood thieves on prowl in Tumakuru | Mangaluru News – Times of India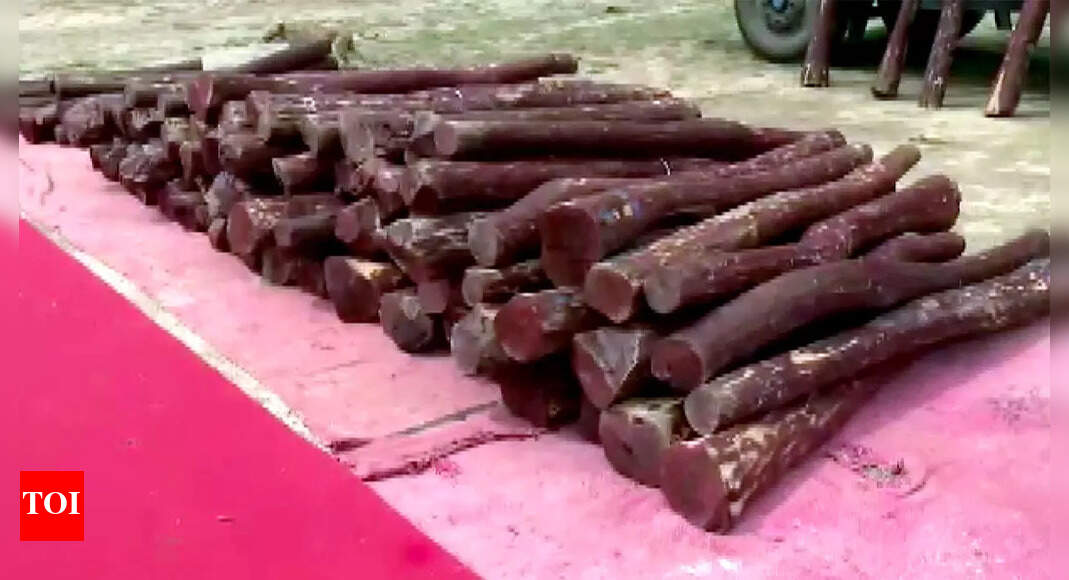 TUMAKURU: Two incidents of sandalwood thieves trying to attack forest department personnel in Tumakuru district in the last three weeks have caused concern among foresters and environmentalists.
On September 5, three thieves were arrested in Aragaladevi reserve forest of Aragalagudda Kaval, Gubbi taluk. Murthy, Mallappa and Krishna were from Krishnagiri and Dharmapuri districts in Tamil Nadu and were part of a 15-member gang which had entered the forest.
Murthy was injured after range forest officer BH Duggappa opened fire in self-defence when he tried to attack him with a sickle. On August 21, Shivaraj, 30, of Metaradoddi of Ramanagara district was killed when foresters opened fire in Kenkere reserve forest of Kunigal taluk.
Environmentalist BV Gundappa said without support from locals, it is not possible for a gang from Tamil Nadu to come and cut sandalwood trees in the district.
Retired deputy conservator of forests Nagendra BS Rao said: "Locals find out places where sandalwood trees are grown, establish links with sandalwood smugglers and thieves and tip them off about their location."
Gundappa said the forest department does not have enough vehicles and modern weapons to protect their staff. "Vehicles are provided only to range forest officers, assistant conservators of forests and deputy conservators of forests," he said, adding that they are left to fend for themselves with double-barrel guns from the British era.
Sandalwood from Tumakuru and Chikkamagaluru is supplied to oil extraction factories at Amarapuram in Andhra Pradesh. The trees are smuggled through Hiriyur of Chitradurga district.
Rao said unlike Karnataka, in many states, factories are given permission to extract sandalwood oil but in Karnataka. A countrywide uniform law is needed to prevent poaching , he added.