Truck Collision in Bangalore: Truck collides with Mysuru-Mayiladuthurai Express, no casualties | Bengaluru News – Times of India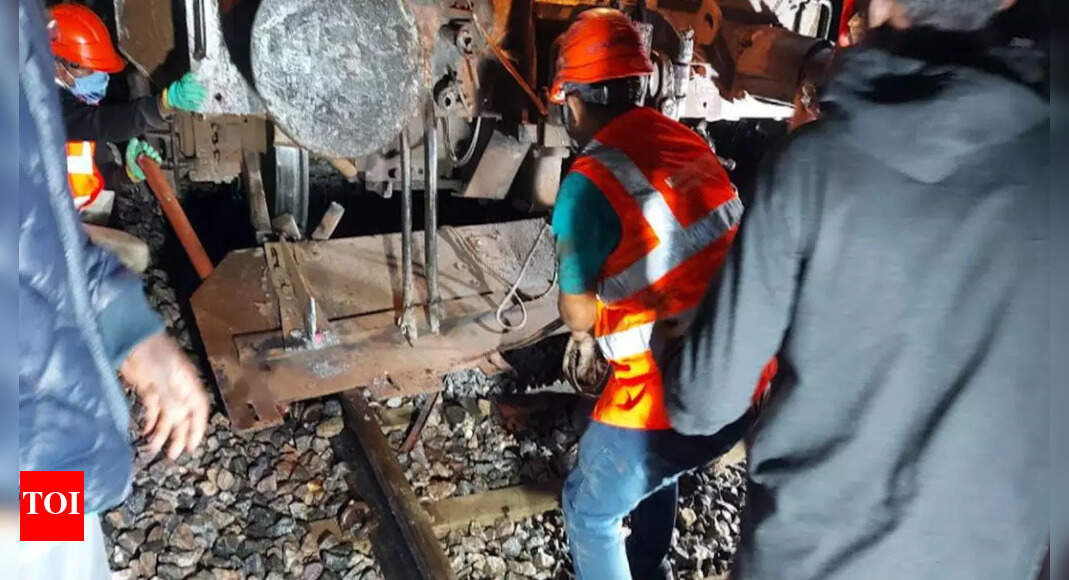 BENGALURU: A truck collided with Mysuru-Mayiladuthurai Express on Monday night between Carmelaram and Heelalige railway stations.
"A truck (KA 02 9110) had trespassed on track Carmelaram-Heelalige at around 8.30pm on Monday. The loco pilot of incoming train no. 06232 Mysuru-Mayiladuthurai Express applied emergency brakes. However, the locomotive hit the truck," said Aneesh Hegde, South Western Railway chief public relations officer.
He said that no injuries or casualties have been reported.
"It is reported that the lorry driver has fled abandoning the truck on the spot. Government Railway Police has been informed and FIR filing is under way" he said.
He added that the divisional railway manager and senior officers of Bengaluru division reached the spot at 10.40pm with accident relief medical equipment and a doctor.
Hegde said the affected section between Heelalige-Carmelaram has been cleared.
"The track has been examined and certified fit. Train no. 06232 (Mysuru – Mayiladuthurai Express) has been pulled back to Carmelaram station at 12.40am and resumed its journey."
Following this incident, three trains were detained — Train no. 01013 Lokmanya Tilak Terminus-Coimbatore Express Special at KSR Bengaluru City, 06236 Mysuru-Tuticorin Express Special at KSR Bengaluru and 07389 Yeswantpur-Kannur Express Special at Banaswadi.
"Arrangements have been made for provision of water and food for passengers in these trains at KSR Bengaluru City, Banaswadi, Bengaluru Cantonment by opening the food stalls and train-side vending" he said.
"Despite heavy downpour, the officers and staff of Bengaluru division rushed to the spot and took immediate steps to restore the track and train operations within two hours" he added.