Traffic cops fill potholes at busy junction on Mysuru Road | Bengaluru News – Times of India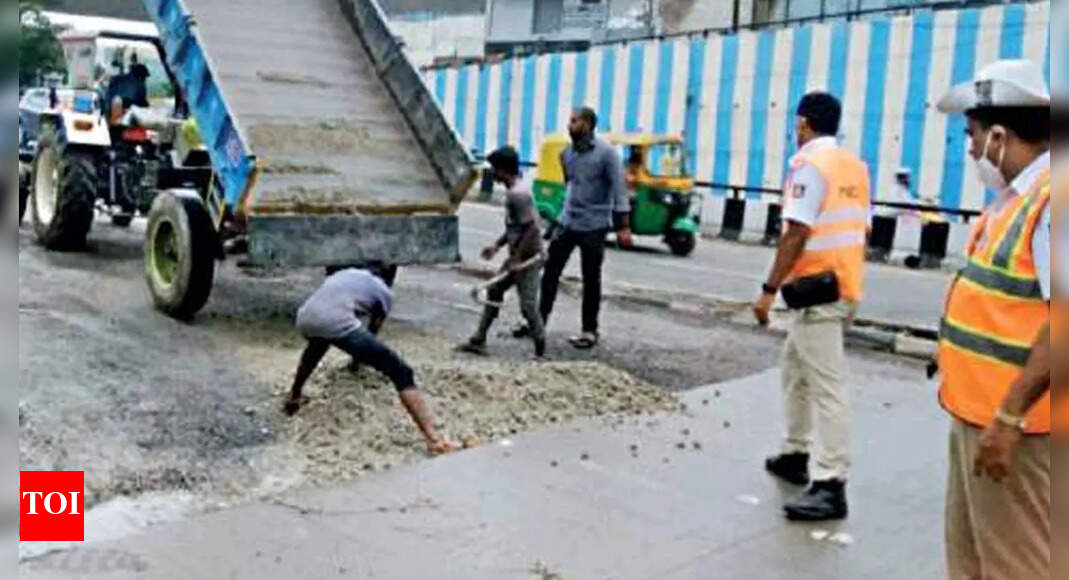 BENGALURU: Byatarayanapura traffic police on Monday went beyond their call of duty to save lives: They filled up potholes at the busy Nayandahalli Junction on Mysuru Road.
Though it is the BBMP's job to fill potholes, the cops, led by inspector Roopa Hadagali, went ahead and filled nearly 10 potholes with the help of a tractor driver as the civic agency did not show any sign of action.
Picture credit: Twitter
DCP (traffic-west) Kuldeep Kumar Jain said the speed of vehicles passing through the junction had reduced due to the potholes.
Picture credit: Twitter
"Potholes had mainly occurred at the junction connecting Magadi Road and Mysuru Road. When the road was in good condition, it would take around five second for one vehicle to pass the junction. Due to the potholes, it increased to over 25 seconds. Now on, traffic can move without having to slow down," he said adding: "Since the rainy season began, we have filled around 200 potholes in Kengeri, Jnanabharathi, Byatarayanapura, Kamakshipalya, Magadi Road and Vijayanagara jurisdictions."