Top scientist Roddam Narasimha passes away in Bengaluru | Bengaluru News – Times of India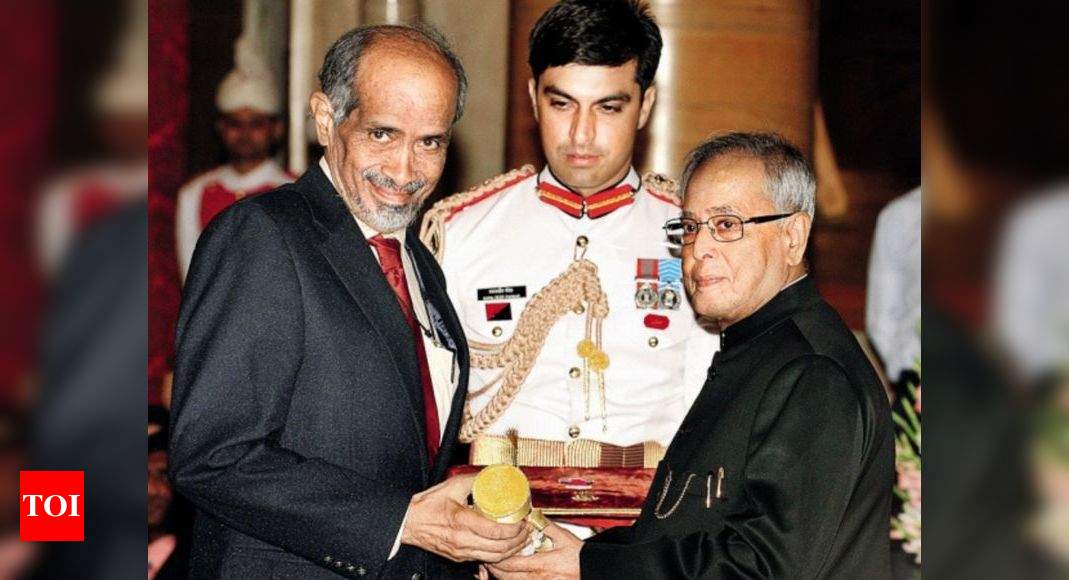 BENGALURU: Renowned aerospace scientistRoddam Narasimha (in photo) passed away at a hospital in Bengaluru late Monday. He was 87. Roddam has contributed to some of India's major scientific programmes, including Isro and the Light Combat Aircraft.
He was professor Satish Dhawan's first student. He remained active till the end, working from the Jawaharlal Nehru Centre for Advanced Scientific Research and IISc. He was awarded the Padma Vibhushan in 2013.
He obtained an ME-equivalent degree in 1955 and MSc in 1957 from the Indian Institute of Science, and PhD from Caltech in 1961. After he returned from the US, he created a research group at IISc.
Led early studies of Indo-French satellite
Returning from the US in 1962, he built an active research group at IISc in aerospace and atmospheric fluid dynamics.
"His major research interests are in transitional and turbulent flows, the design of aerodynamically efficient wings for turboprop aircraft, the flow within a shockwave, the atmospheric boundary layer in the Indian tropics, and the fluid dynamics of cumulus clouds," a profile shared by JNCASR reads.
From 1978 to 1983, Roddam led early conceptual studies of the LCA. During his tenure at the National Aerospace Laboratories as director (1984-93), he led the lab in playing a major role in designing carbon composite wings and flight control systems for the LCA, designing and using the first parallel computer in the country, and defining an Indian standard atmosphere.
In the space sector, he led early studies of Indo-French satellite Megha-Tropiques. As director of National Institute of Advanced Studies (1997-2004), he led annual dialogues with the US National Academy of Science following the Pokhran II tests.
Roddam served on many policymaking bodies of the government of India, including the Space Commission, the Prime Minister's Science Advisory Council, as well as the National Security Advisory Board.
Roddam received Bhatnagar Prize (1978), the AIAA Fluid Dynamics Award (2000), the Trieste Science Prize (2008), and was elected to all the academies of science and engineering in India, the Royal Society London, and the US National Academies of Engineering as well as of Science.
He is survived by wife and a daughter.