Three-layer cotton towels best substitute for N95 masks | Bengaluru News – Times of India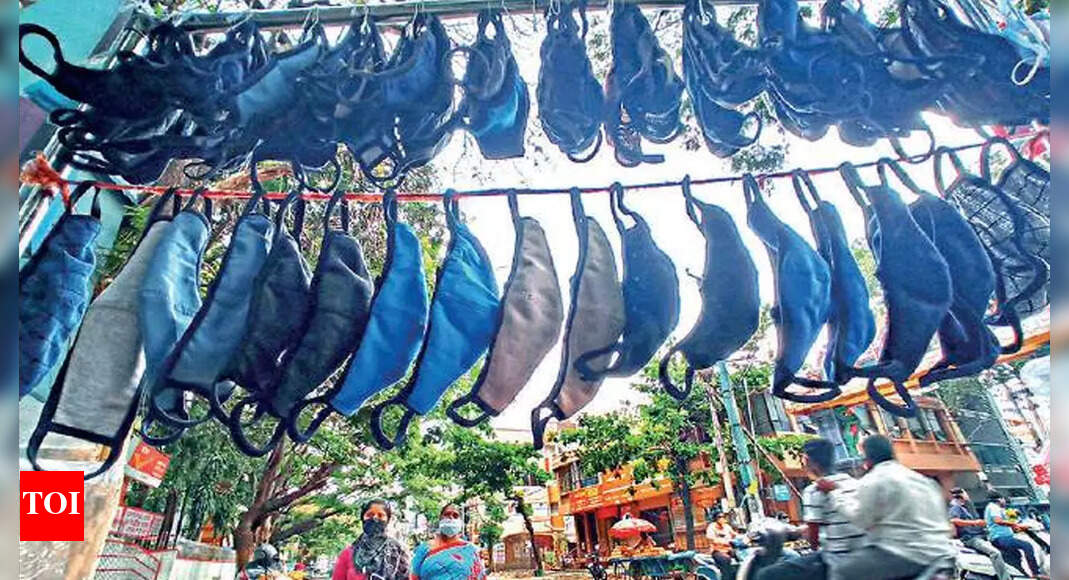 BENGALURU: With masks now a part of daily attire but with many unable to afford one that is effective, researchers at the Indian Institute of Science (IISc) say a three-layered cotton towel is the next best alternative to N95 or surgical masks.
Researchers conducted a detailed study on the effect of a largesized surrogate cough droplet travelling at different velocities — corresponding to mild to severe coughs — on various locally procured cloth fabrics, especially those which people use every day like stoles, handkerchiefs, cotton towels, and surgical masks.
"Based on their findings, the researchers recommend using a cotton towel [with at least three layers] as a face covering if the person cannot use an N95 or a surgical mask," IISc said.
The study was conducted by Bal Krishan, Dipendra Gupta, Gautham Vadlamudi and Shubham Sharma under the guidance of Prof Saptarshi Basu of the department of mechanical engineering, and Prof Dipshikha Chakravortty of the department of microbiology and cell biology.
The researchers said masks with three or more layers are ideally recommended as a safety measure against diseases like Covid-19 since they can suppress aerosolisation significantly.
Earlier this year, another study conducted by Basu and his team found that when a person coughs, large droplets — more than 200 microns — hit the inner surface of a mask at high speed, penetrate the fabric and break up or 'atomise' into smaller droplets, which have a greater chance of aerosolisation, thereby carrying viruses like the novel coronavirus with them.
As reported by TOI, the team, using a high-speed camera, had closely tracked the impact of individual cough-like droplets on single, double and multi-layered masks, and noted the size distribution of 'daughter' droplets after penetration through the fabric.
The researchers found that with single and double-layered masks, most daughter droplets were smaller than 100 microns and had the potential to become aerosols, which can remain suspended in the air for a long time and potentially cause infection.
"You are protected, but others around you may not be," Basu had said, and the team had concluded that triple-layered masks and N95 masks were found to successfully prevent atomisation, and therefore offered the best protection.
However, the researchers clarified that when mandated by health officials, even single-layered masks offer protection and must be used if there is no alternative. That study was carried out in collaboration with scientists in UC San Diego and University of Toronto Engineering.
In the recent study involving Basu and Chakravortty teams, researchers also analysed the effect of washing on mask effectiveness. The researchers said that as per the results, there is a negligible influence of washing on mask efficacy up to 70 wash cycles.