This couple has attempted the fastest all India tour on motorcycles | Mangaluru News – Times of India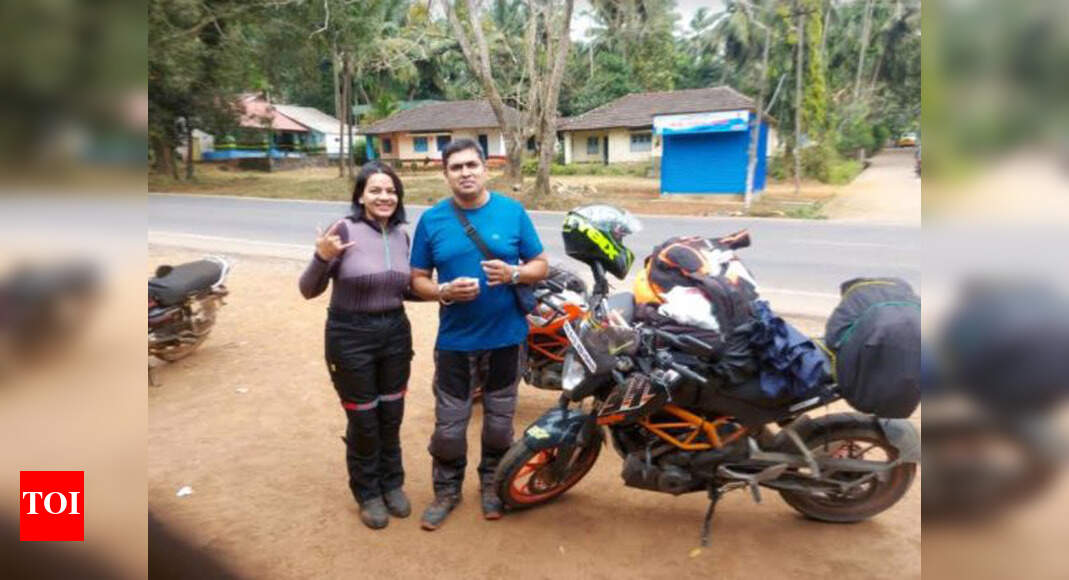 MANGALURU: Sameera Dahiya, 33, and Praveen Ramakrishnan, 40, are back in Bengaluru after completing probably the fastest all-Indian ride on KTM Duke 390 bikes, covering 28 state capitals and six union territories. They have covered 16,300 km in 24 days between November 28 to December 22.
Having travelled across India together in the last five years, gave them the confidence to attempt the ride. In 2016, Sameera quit her IT job for biking. A racer, she trains women to ride motorcycles in Bengaluru. Praveen has been riding for the last 24 years and is associated with the IT industry for the last 17 years.
"We began planning this tour in January. We got in touch with organisations that conduct records. We did our research and with the help of expert friends, finalised the routes. and self-maintenance was our priority," Sameera told TOI.
They got a Covid-19 test before the ride and also had a mandatory one done in Manipur and Mizoram border. "We carried sanitizers, disinfectant sprays and since we were not staying in any place for long, we easily got permission from every state. We got amazing support from locals during breakdowns that happened thrice. We experienced love from people across India. We got support from Lalbiaksangi, home secretary, Mizoram as lockdown rules were strict there and she also met us, "said Sameera.
On average, they did 700 kms per day depending on the terrain. They rode for 13-16 hours and made sure that they took sufficient rest. "Six months before our rides we started working out and both of us have lost about 20 kgs. During the ride, we ate local food and avoided oily and spicy stuff. We depended heavily on energy bars and drinks and sugar plus carb diet. We were eating one full meal a day and kept ourselves hydrated, " she said.
Praveen said, "No country is as versatile as India. To be able to live, ride and soak in the diversity in 24 days on a motorcycle is a lifetime achievement." The record confirmation is expected soon.
Cities covered
Bengaluru, Trivandrum, Chennai, Pondicherry, Coimbatore, Kanyakumari Hyderabad, Amaravathi, Panjim, Mumbai, Bhopal , Bhuvaneshwar , Ranchi, Patna, Kolkata, Gandhinagar, Jaipur, Pune, Silvassa, Ludhiana, Amritsar, Delhi, Chandigarh, Jammu-Kashmir, Srinagar, Kargil, Shimla, Dehradun, Agra, Lucknow, Siliguri, Gangtok, Shillong, Itanagar, Kohima, Aizawl, Imphal, Dispur, Agartala, and Raipur.