These visually impaired girls help screen women for breast cancer | Bengaluru News – Times of India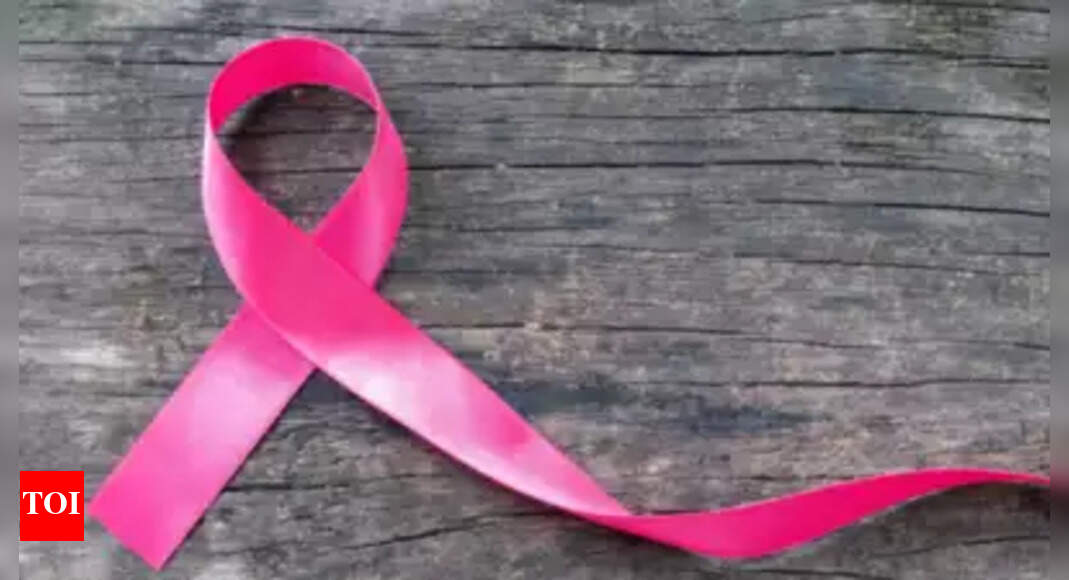 Picture used for representational purpose only
BENGALURU: Ayesha, 22, a visually impaired graduate had always been sharp and ambitious. But, she was always troubled with the way that people viewed her because of her disability.
To break out of this, she got herself trained to become a certified Medical Tactile Practitioner. As an MTE, she helps in the early screening of breast cancer by using her sensitivity to touch, feel and detect lumps in breasts.
Ayesha is not alone. Like her, more than 50 girls who have undergone similar training in clinical breast examination jointly conducted by Cytecare Hospital and city-based NGO Enable India, are now trained as Medical Tactile Examiners ( MTE ).
Ayesha undertook her internship under Dr Poovamma, Senior Consultant and Director- Breast Oncology, Cytecare Hospitals.
Enable India's Discovering Hands trains women for a period of 9 months to become professional MTEs. MTES can detect breast cancer/tumour at an early stage that measures less than 0.3 mm from their special tactile skills.
Ayesha, who underwent an internship at Cytecare Cancer hospital is a resident of Kaval Byrasandra and says she is more confident now to lead an independent life
Dr Poovamma told TOI that having one disability doesn't mean they cannot go about their lives normally or regularly. "The group who did their internship at Cytecare Cancer hospital were very inquisitive about everything. They had multiple questions about everything and were very eager to learn. It is the effort taken by the girls themselves to not allow the disability to dictate their lives and go forward and learn something new with dedication, sincerity and hard work which has helped/ enabled them to reach so far," said Dr Poovamma adding that due to the lack of one sense the other senses are heightened in most specially-abled people.
"Due to being visually impaired, their sense of touch is very strong. The specially-abled are not even allowed to enter into healthcare facilities and this is one of the first attempts to allow the specially-abled people into the healthcare system. The doors of the healthcare system should always be open to everybody," she said.
FOLLOW US ON SOCIAL MEDIA
FacebookTwitterInstagramKOO APPYOUTUBE