The Goodzillas-5: From Texas, with love and compassion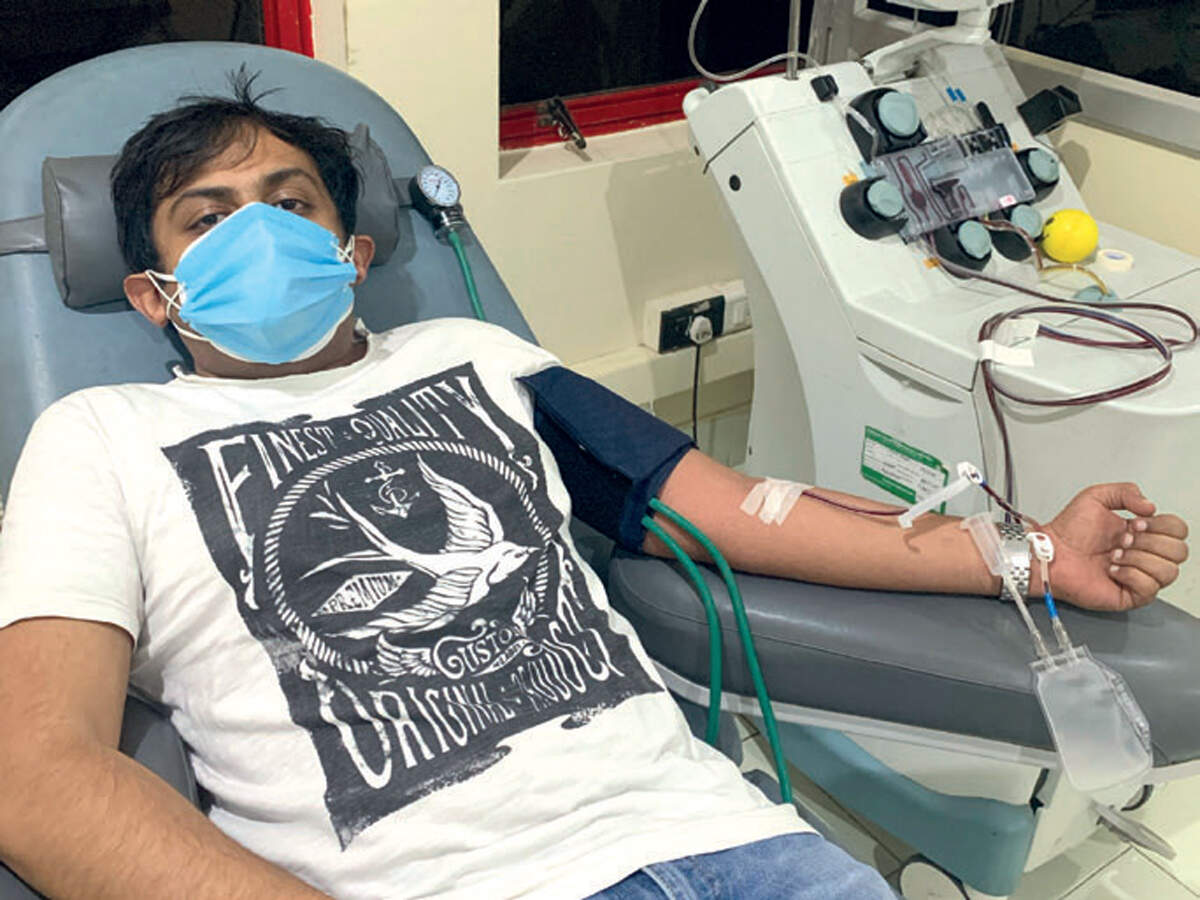 By Dona Dey

How four techies from Bengaluru's oldest tech firm helped the city in its darkest hour
Not too long ago, our personal, professional and recreational social media communities were flooded with SOS messages with people seeking help for covid amenities. Amid the crisis, it was the millions of 'uncertified covid warriors' who saved many lives. Among these,were four IT employees from Namma Bengaluru, who jumped right in and did all they could during the deadly second wave.
The four musketeers — Mohit Agarwal, Likhit Teja, Isha Agarwal and Purnachandar Poshala — who work for Texas Instruments (TI), Bengaluru, took up individual initiatives to help the underprivileged tide through the crisis.
Mohit, regional sales manager at the firm, got a close look at the grim situation after his wife was hospitalised with serious covid complications. "While my wife was admitted in the general ward, I looked around to see how helpless people were. Some were dying without availability of resources while others were being turned away at the hospital gate due to unavailability of beds… this hit my conscience and I decided to do something for them," he told BM.
He understood that it was the low-income group that was suffering the most. So Mohit (in the picture), with the help of his wife and father, associated with Rotary Bengaluru Disha and other forums to set up 100 isolation centres in rural areas. "Weeks ago, we opened our first isolation centre in Shanbhoganahalli, a hamlet located over 130 km from the City. Education Minister S Suresh Kumar inaugurated the facility that is equipped with beds, a five-litre oxygen concentrator, electric kettles and purifiers," he said. Doctors for India, an NGO, provided doctors and nurses who would work 24×7 at the centre, he added.
Mohit and team donated an oxygen concentrator to a government-run isolation centre at Isthur village near Doddaballapur, and recently distributed oxygen cylinders, masks, sanitisers and other utilities to Bhadra Forest department.
He joined hands with other forums to donate 20 oxygen concentrators priced at Rs 16 lakh to various hospitals across the City — Sir CV Raman General Hospital, Bhagwan Mahaveer Jain Hospital, Jayadeva Hospital and St Martha's Hospital.
Dr Radhakrishna, medical superintendent at Sir CV Raman General Hospital, said the CSR activities conducted by Mohit and others have empowered hospitals' infrastructure. "We, as a government hospital, get enough supply of oxygen from the State. However, the government supplies piped oxygen — linked to the beds— and when there's a shortage of beds, we cannot ensure oxygen support to everyone who comes to the hospital. Thanks to the donations by NGOs and individuals, we never ran out of oxygen. Even when we cannot provide a bed to a patient, as the donated oxygen concentrators are portable, all we need to do is to connect them to electricity and administer oxygen to patients," he said. Mohit also plans to organise door-to-door vaccination drives in rural areas.
Likhit Teja, a tester and validation engineer at the firm, associated with the alumni association of his college — BITS Pilani — to form a network of volunteers who can amplify and address requirements like bed availability, oxygen manufacturers, ventilators among others. "The group, with around 150-200 members, is divided into regions with me assigned the southern part. My organisation leaders and my fellow colleagues helped me find all resources," he said. Likhit now wants to help children who have been orphaned during the pandemic.
Isha Agarwal, analog design engineer at the firm, took her initiative pan-India. She, with her covid SOS group 'Breathe India' crowdsourced and raised around Rs 43 million, to donate medical equipment to various hospitals, starting from Delhi. Isha, a graduate from II-T Kanpur, got her friends together to initiate the campaign with the help of on-ground NGOs.
"On the 10th day into the campaign, we decided to move our services towards Uttar Pradesh. Later, we extended our campaign to Haryana, Bihar, Jharkhand, Madhya Pradesh and Kashmir. We roped in NGOs of the states. While we procured equipment like O2 concentrators and ventilators, the NGOs took charge of the distribution," Isha told Mirror.
Purnachandar Poshala, applications manager at TI, did his part within the boundaries of his home. Poshala, a resident of Brigade Exotica on Old Madras Road, teamed up with his society members to convert the community hall at his apartment into a dedicated covid care centre which includes two beds (extendable to six) with oxygen cylinders, three oxygen concentrators, essential medicines and round-the-clock availability of nurses.

"Our intention is to avoid hospitals from overloading. The residents of the apartment, if they develop mild covid symptoms, can get treated here," Poshala told BM, adding that the facility is also open for the security guards, domestic helps and other workers in the society.
Social media to the rescue

However different the techniques were for the volunteers, they all zeroed in on social media to connect, amplify and find resources, doing everything remotely. "Putting out our work on social media even caught the attention of celebrities who helped us amplify the campaigns. For example, Cricketer Hanuma Bihari is very active on social media and has even shared our posts. This helps a lot," said Likhit.
Mohit agreed. He said that social media helped them to circulate crowdfunding campaigns. "In many cases, strangers and anonymous donors have come up to help us raise funds," he added.