Temples in Karnataka set to open from June 1 | Bengaluru News – Times of India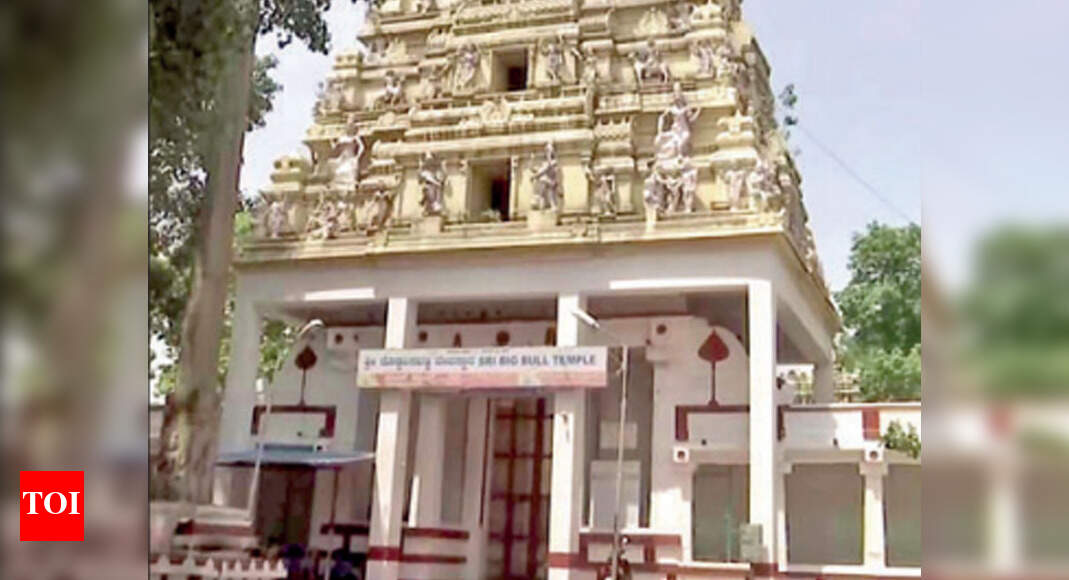 Temples have been shut since the third week of March
BENGALURU: Shut for over two months due to the Covid-19 lockdown, thousands of temples in Karnataka will reopen on June 1.
"We have decided to open all temples from June 1 after ensuring social-distancing norms and hygiene factor are adhered to," Karnataka muzrai minister Kota Srinivas Poojary told reporters here on Tuesday. Religious fairs and ceremonies will, however, continue to be prohibited.
Mosques and churches, too,may open on June 1.The cabinet is expected to meet on Thursday and take a decision over reopening of churches and mosques as they do not fall under the jurisdiction of the muzrai department. The minorities department will consult religious heads on Wednesday and make recommendations before the cabinet convenes on Thursday to discuss the issue.
However, all these decisions will be subject to the Centre's guidelines on reopening of places of worship expected by the end of this month, an official said.
Government set to issue standard operating procedure for temples
Places of worship have been closed ever since Karnataka enforced a state-wide lockdown in the third week of March to prevent the spread of coronavirus. Over 36,000 temples come under the muzrai department. Thousands of temples owned by trusts too have been shut down.
Minister Poojary said necessary arrangements will be made at temples by May 31 and a standard operating procedure will be issued before they open their doors again.
The minister said online puja bookings in over 50 temples will start on Wednesday. He said the plan is to allow all sevas (rituals) at the temples once they open. However, depending on the situation, they may limit the rituals to a few.
Chief minister BS Yediyurappa recently launched app-based online booking of sevas. These include sevas in Mookambika temple in Kollur; Kukke Subramanya temple; Renuka Yellamma temple in Saundatti; Banashankari temple and Gavi Gangadhareshwara temple in Bengaluru. The government's plan also included allowing e-darshan and sending prasadam by post.