Teams at private hospitals swap PPE kits for lighter surgical gowns | Bengaluru News – Times of India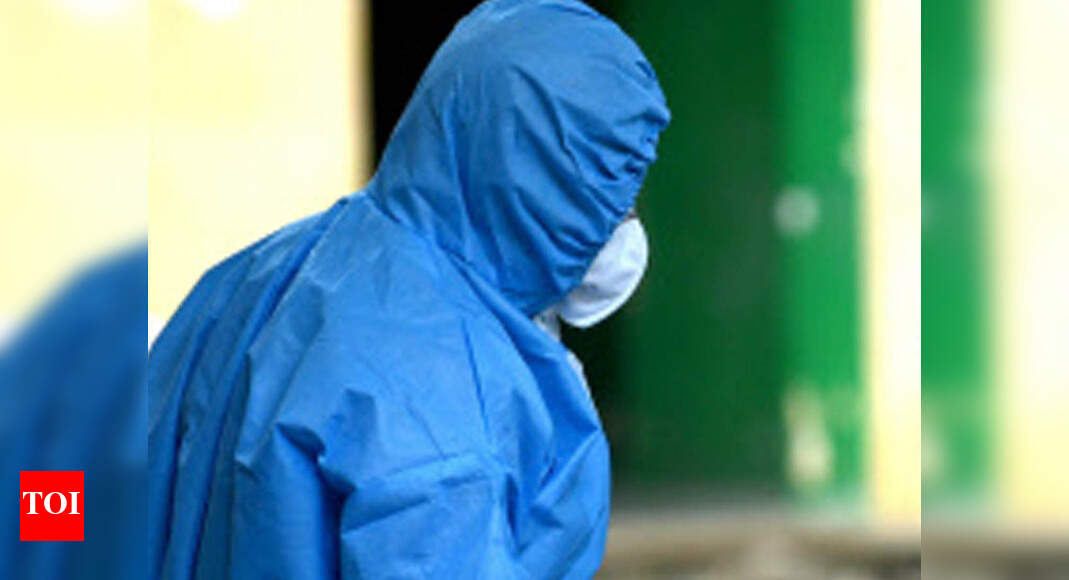 BENGALURU: After working long hours dressed in full personal protection equipment (PPE) for nearly 10 months, staff at some private hospitals have switched to surgical gowns, which are more comfortable. They say the gowns, combined with a mask, a face shield, gloves and shoe covers, offer adequate protection.
Staff members who have recovered from Covid-19 are particularly swapping PPEs for lighter gear, saying they face or pose no infection risk as they have developed immunity.
Scenes of healthcare workers in full-body PPEs rushing to help patients have formed some of the most stirring images of the pandemic. A PPE of 70-90 grams per square metre (GSM) quality, approved by the South India Textile Research Association, includes safety goggles, bodysuit with head cover, shoe covers, gloves and mask. Designed for maximum safety, the kit cost Rs 1,500 to Rs 2,500 in the initial months of the pandemic. The price has now fallen to Rs 350 to Rs 500. Frontline medical workers around the world remain covered in PPE for more than six hours at a stretch. Many have complained of excessive sweating and exhaustion. One reason, studies say, is that PPE components trap sweat.
Surgical gowns are made of comparatively thin material, offering greater comfort. But unlike PPE suits, they may not necessarily have a hood. "These gowns are also of 60-90 GSM quality. Compared to PPEs, they are easier to wear and remove. The cost is almost the same," said Dr Prasanna HM, managing director of Pristine Hospital.
According to Dr Prasanna, who heads the Private Hospitals and Nursing Homes' Association, staff at multiple facilities have started wearing gowns. "We now have light-weight surgical gowns, which don't allow fluid penetration. What was sold as a typical PPE suit was uncomfortable and staff experienced suffocation. We are using surgical gowns that are good enough for Covid-19 wards," said Dr Srinivas C, the CEO of Prakriya Hospitals. Employees here have been sporting gowns for the past two months.
Corporate hospitals have eased some rules, but doctors and nurses continue to wear PPEs in Covid-19 wards. "Compared to the initial period of the pandemic, we see many changes. Anxiety among healthcare workers has come down. In non-Covid areas, they wear a mask and a face shield, but in Covid treating areas, PPEs are mandatory," said Dr Yatheesh Govindaiah, chief of medical operations, Apollo Hospitals, Jayanagar.
Government hospitals have also not changed their policy. "We cannot afford to take risks," said Dr C Nagaraja, director, Rajiv Gandhi Institute of Chest Diseases. The Karnataka chapter of the Trained Nurses' Association had alleged loopholes in safety protocols of private hospitals and said healthcare workers should not take things lightly.
"It's fine to wear a gown, a mask, a face shield, gloves and foot covers instead of a typical PPE. But nobody should have the false belief that once you have recovered, re-infection cannot occur," said Girijamba Devi, the association's general secretary