tatanagar: Heavy rains: Water enters 300 Tatanagar houses in north Bengaluru | Bengaluru News – Times of India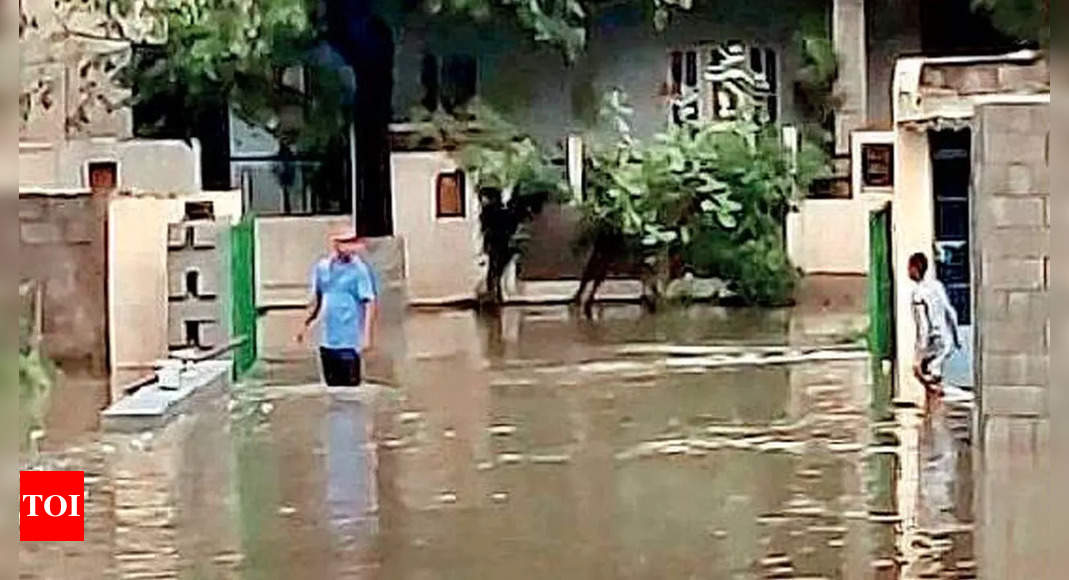 BENGALURU: Where are the roads? Residents of Tatanagar, off Sahakarnagar in north Bengaluru, were left wondering this on Monday morning after Doddabommasandra Lake's retaining walls crumbled due to heavy rain.
While around 300 houses in the locality were flooded, 30 streets in Tatanagar and Sahakarnagar were under water. Employees had a tough time accessing the Unique Identification Authority of India (UIDAI) office in Tatanagar.
"The situation was miserable till Monday noon as we could barely step out of home," said Anil K Reddy, secretary of Tatanagar resident welfare association. "There's water everywhere but not a single drop to drink," he added.
Prasad G, another resident, said his two-wheeler and car were completely submerged. "Around 230am, I got a call from neighbours who were in a state of panic. So I rushed out to the balcony to see my street completely flooded," Prasad said. "I had parked my car on the road but there was no sign of it until 2pm Monday," he added.
There are 11 main roads and nine cross roads in the locality. There was 3-4 feet deep water from 1st Main to 5th Main and 1st Cross to 9th Cross.
Employees working in the UIDAI office removed their shoes and socks and took the support of walls of neighbouring buildings to enter the premises, said Ravikumar S, a resident. "It is sad to see the state of affairs of our civic administration. BBMP should understand this is a central government organisation and improve facilities," he added.
Around 1.30pm, BBMP officials reached Tatanagar and assured residents that water would be drained out. "There was a fund crunch, but we are working towards a permanent solution soon. A culvert will be created so that residential areas do not get affected," said a BBMP official (lakes).