Tamil Nadu's objection to Mekedatu is project political adventure: Karnataka minister | Bengaluru News – Times of India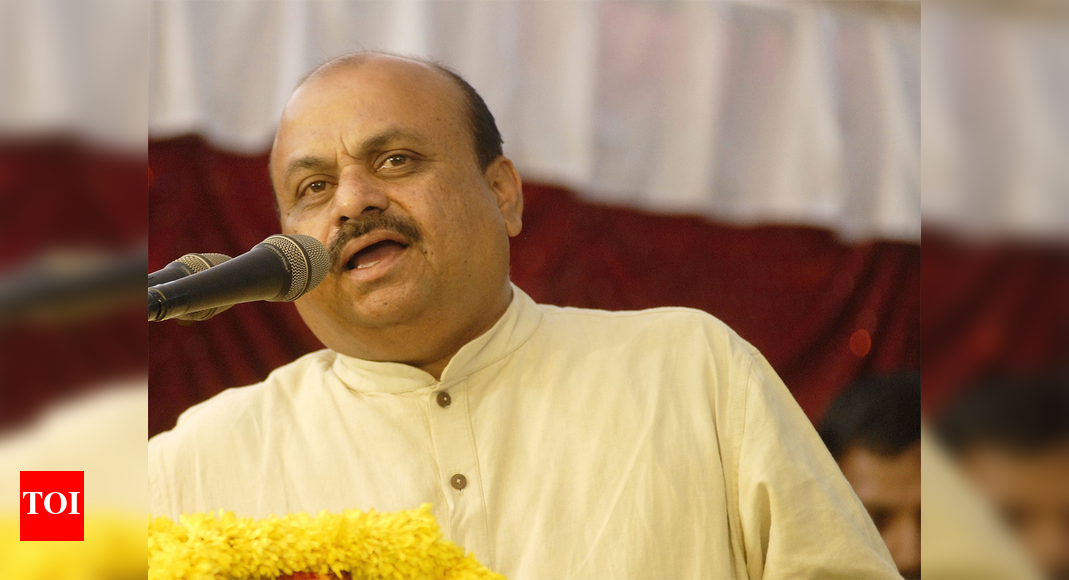 BENGALURU: Terming Tamil Nadu's objections to Mekedatu project as "political adventure" by the new government there, law and parliamentary affairs minister Basavaraj Bommai on Sunday said Karnataka will fight it out legally.
Tamil Nadu has a habit of disputing anything related to the Cauvery river water sharing pact, said Bommai.
"The newly-formed government headed by CM MK Stalin wants to create some ripples to make its presence felt in Tamil Nadu. So, it has resorted to this political adventure. We will fight it out since we are legally right in our position," Bommai said.
He said Tamil Nadu's objection is unwarranted as the Mekedatu project will be beneficial to both Karnataka and Tamil Nadu since the building of the balancing reservoir is aimed at utilising the excess waters of Cauvery river.
"There is no reservoir except KRS to store water that can be utilized when there is shortage of rainfall and the Mekedatu project will be helpful in providing drinking water to Karnataka while ensuring excess water to Tamil Nadu during distress. Despite knowing this is the win-win proposition, the Tamil Nadu government has approached the Supreme Court against the project," added Bommai.
Tamil Nadu chief minister M K Stalin earlier on Sunday, in a tit-for-tat move, had sent a letter to chief minister B S Yediyurappa "urging" him to drop the controversial Mekedatu balancing reservoir project along the Kaveri river.
Having admitted to have received the letter by chief minister B S Yediyurappa, Stalin said, "I wish to state the comparison of that (Mekedatu) project intending to store 67.16 TMC of water, with the two hydro power projects of Tamil Nadu would not be correct. Let me clarify at the very outset that there is no consumption of water in these hydro power projects with the available water being just re-circulated by pumping to meet the peal power demand…"
Yediyurappa in his letter had referred to the Kundah and Sillahalla pumped storage hydro-electric projects.
Stalin went on to add that the drawl of water from the river for drinking purpose for Bengaluru, though being permitted by the courts, which has been cited by the state for the purpose of constructing the Mekedatur reservoir "does not sound valid".
"…When Karnataka already has adequate infrastructure for drawing drinking water to meet the demand of Bengaluru metropolitan rea even now, the justifiation of the need for a reservoir with the storage capacity of 67.16TMC to utilise 4.75 TMC as drinking water is not at all acceptable," Stalin said.
In the end, the TN CM said he strongly urged CM Yediyurappa not to pursue the Mekedatu project and earnestly hoped that good co-operation and relationship wuld between the two states".