swr: Bengaluru: SWR begins probe after train passes open railway crossing | Bengaluru News – Times of India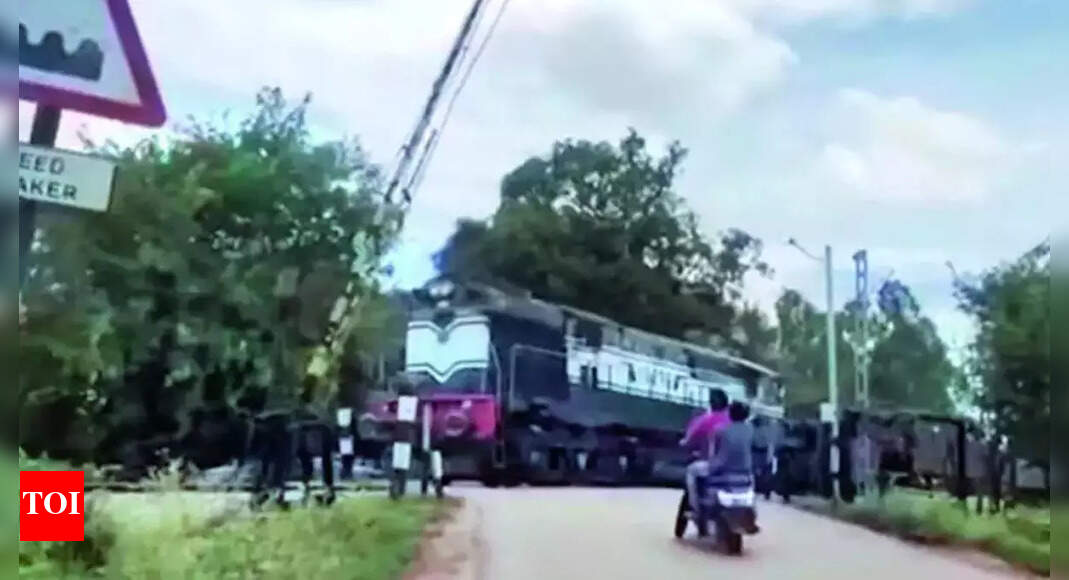 BENGALURU: South Western Railway (SWR) has begun probe into an incident in which a train carrying ballast passed an open level-crossing gate at Yelahanka on Sunday.
Level-crossing gates are kept closed during train movement to prevent vehicles from crossing the tracks.
Sources said a major tragedy was averted on Yelahanka-Bangarpet section around 1pm on Sunday, thanks to an alert loco pilot and motorists near the railway- crossing gate. The loco pilot kept honking and then slowed down and stopped the train well past the level-crossing, while some motorists near the gate alerted others about the approaching train.
A video of the incident shot by a motorist went viral on social media. Many blamed the gateman and railway officials for the negligence.
However, SWR officials said the airport rail section is closed as there are no train movements and, hence, a gateman wasn't posted there. "We will post a gateman once train movements are restored," said an official.
"If gone unnoticed, it would have led to a major accident. Considering the level-crossing was open, motorists would have driven through without noticing the train. This could have led to a collision. Action should be initiated against the erring officials," said a motorist in the area.
SWR chief public relations officer Aneesh Hegde said: "This is Yelahanka-Bangarpet section via Kolar. Trains are not running in this section (both passenger, goods trains), except maintenance machines and ballast trains. It was a ballast train. The one-off incident is being probed in detail by senior officers."
However, another railway official said: "There are different aspects to this. It could be a human error or a technical issue. Ideally, the train should have stopped before the level-crossing, but it moved a little further and stopped after the loco pilot applied emergency brake. Now, train movement on this route has reduced due to lesser traffic after Covid-19, so a gateman may not have been deployed there. Only a thorough investigation will tell."
When it is an interlocked gate, the signal doesn't turn green if the gate is open. However, this particular one was a not an interlocked one.