'Street runner' hits a marathon century in 2020 | Bengaluru News – Times of India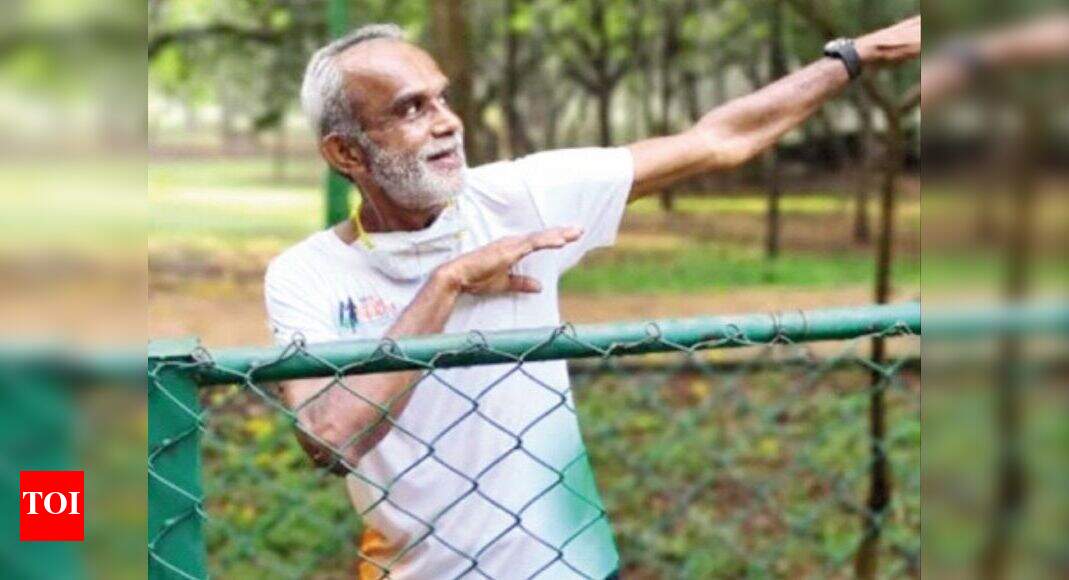 BENGALURU: In a year which has seen people largely confined indoors, Siddesha Hanumanthappa, 61, has accomplished a laudable feat — the ex-serviceman has completed 100 marathons (42.2km each) between January 19 and December 18.
Interestingly, he ran the last 50 marathons since October 2 and attributes the number to post-lockdown months. Siddesha, who worked for defence R&D as a project director before retiring about a year ago, makes it a point to use his running shoes despite his new work assignment. Apart from full marathons, he also does half-marathons and 10km runs.
The self-proclaimed 'ordinary street runner' said running happens in his mind between 2.30am and 4am, during which time he also warms up his body with mobility/core strengthening exercises. After that, he hits the street. "I enjoy running in the wee hours as there is no traffic. With no one running alongside, I can keep my own pace. I focus on the distance and not time," said Siddesha, adding that he completes a marathon in 4 hours and 20 minutes on average. His best timing is 3 hours and 23 minutes.
What he cherishes the most is buying water, coffee, buns, chikkis and candies from vendors en route, who usually wait for him to begin their day. Siddesha starts and ends his runs at his home off Richmond Road after going around central business district. Later, he makes it a point to do stretching exercises in order to normalise the muscles and prepare for the next run. He also walks short distances of 2-3km for errands like shopping or bank work.
Braving shoulder dislocation
Siddesha has covered 10,900km so far. "I would have run more than 100 marathons and easily touched 11,000km had I not suffered shoulder dislocation (after a fall at home) on December 12," he said, adding: "After being treated, I brisk-walked on December 14 and completed the 93rd marathon in 6 hours and 49 minutes." When asked if he had aimed at hitting a century in marathons, Siddesha said: "It just happened. It's a continuous process, so I will continue to run."