sriki: Karnataka: Congress claims cops gave hacker Sriki 'mind-altering drugs' | Bengaluru News – Times of India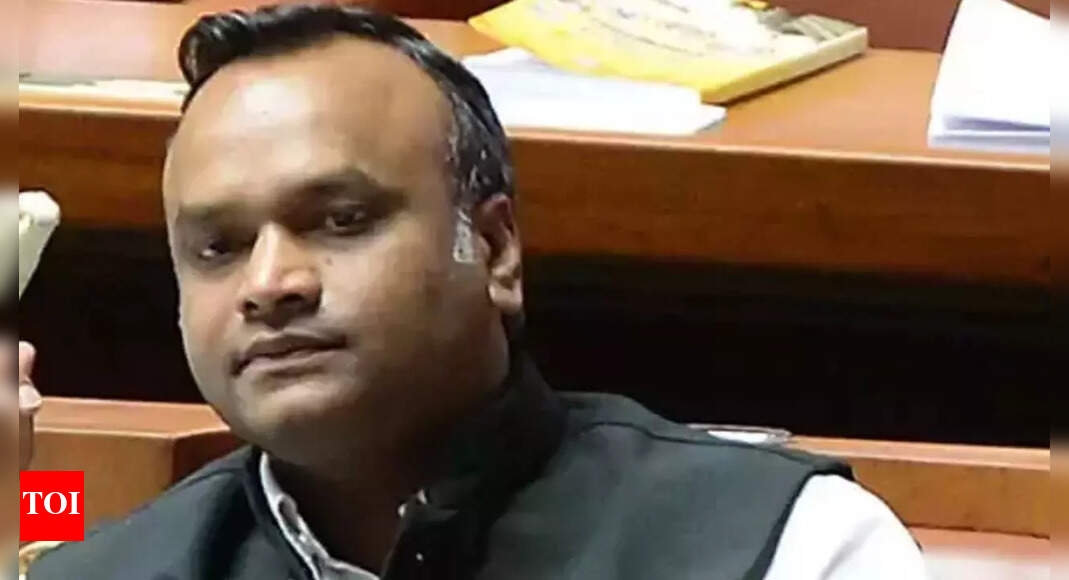 BENGALURU: Congress on Friday demanded a probe into the alleged bitcoin scam by a sitting Supreme Court judge, claiming police administered 'mind-altering drugs' to kingpin Srikrishna Ramesh alias Sriki in custody and tampered with evidence. The party said it will move the SC if the state government fails to order a probe.
Priyank Kharge, a former minister and Congress MLA, shared some legal documents with the media to press various charges, which, however, could not be independently verified by TOI.
Kharge said that on January 11, 2021, accused Sriki's father, in his application before the court, had stated that police officers administered 'mind-altering drugs' to his son in police custody. "Sriki himself has told the magistrate that he used to take Alprazolam when in custody. If so, how did he get the drugs? Who gave them to him and why?" Kharge asked.
At the time of investigation, Kharge alleged, Sriki's wallet had 186 bitcoins, the current market value of which is around Rs 100 crore, while the accused in his sworn statement before cyber cell police had confessed that he had hacked around 5,000 bitcoins worth more than Rs 2,500 crore.
"Where are these bitcoins now? How much of it has been recovered by police? The government must answer," he said. Kharge also accused the state government of trying to hush up the case. "Police arrested Sriki in November 2020 and the Enforcement Directorate (ED) comes to know about it only on February 15. Why didn't state police alert ED when they knew that Sriki hacked several websites and bitcoin exchanges and swindled crores of rupees," he asked.
Siddaramaiah
questions PM
Opposition leader in the legislative assembly Siddaramaiah questioned Prime Minister Narendra Modi for advising CM Bommai against worrying about the bitcoin allegations. Taking objections to Bommai's statement made after his meeting with Modi on Thursday that he was asked to ignore the bitcoin charges and focus on development, Siddaramaiah said: "Instead of asking the CM to get the matter investigated, how could the PM ask him to ignore charges against him? Why is there so much hesitation towards a probe," he asked.