South Western Railway unveils Karnataka's longest bridge in Vijayapura | Hubballi News – Times of India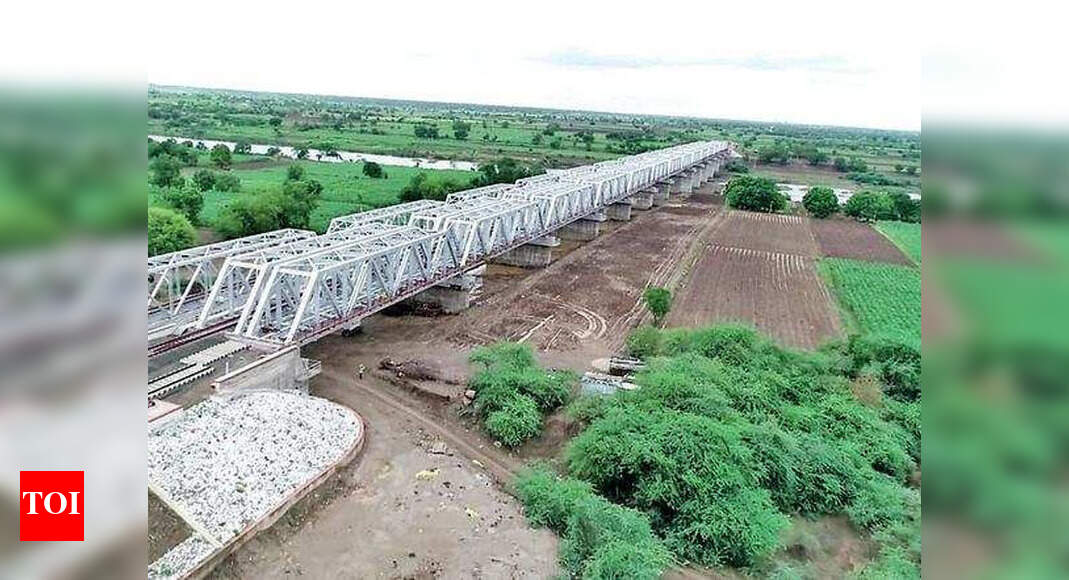 VIJAYAPURA: The new Friendship Bridge, connecting Lachyan in Karnataka and Hotgi in Maharashtra across Bheema river, has become a major attraction not only for train travellers on the route, but also for people from the neighbouring districts.
The 670m bridge, located in Vijayapura district, is now considered to be the longest bridge in South Western Railway limits. This 'Engineering Marvel', as described by railway minister Piyush Goyal, is expected to play a crucial role in the economic development of both the states. People also call it 'Friendship Bridge', indicating the sentiments locals have attached to it.
SWR general manager A K Singh told TOI that the doubling project from Hotgi-Kudgi-Gadag spanning 284km was sanctioned by the Railway Board in 2014-15. "The bridge has been constructed as part of a project taken up under customer funding model with National Thermal Power Corporation (NTPC, a public sector undertaking). This is one such project in Indian Railways where customer of the project too have contributed," he explained.
E Vijaya, CPRO, SWR, said that the doubling work will increase the line capacity, help in avoiding detention of trains waiting for crossing, and introducing additional trains on the route. "This will also help in the smooth movement of rakes to/ from industries/ power plants besides boosting the overall economic development of the region. This is an important rail link connecting Bengaluru and Mumbai. Tourist places like Bagalkot and Vijayapura also get connectivity with this," she added.
K C Swami, chief administrative officer (construction), said that the track passes through 670m bridge over river Bheema. "The bridge has been designed for 25T axle loading. Currently, speed restrictions are imposed on the existing bridge as it is not capable of carrying higher axle loads. The bridge consists of two lines — first one is ready for traffic movement, while the second will be ready by October. Once ready, it will increase the speed of goods trains and throughput," he added.
He recalled that the old bridge, being 133 years' old, was having speed restriction of 30kmph. "Now the speed restriction is removed. Stage-by-stage checking and inspection was done by the Research and Design Standards Organisation," the officer explained.