South Western Railway may convert 38 passenger trains into express services | Bengaluru News – Times of India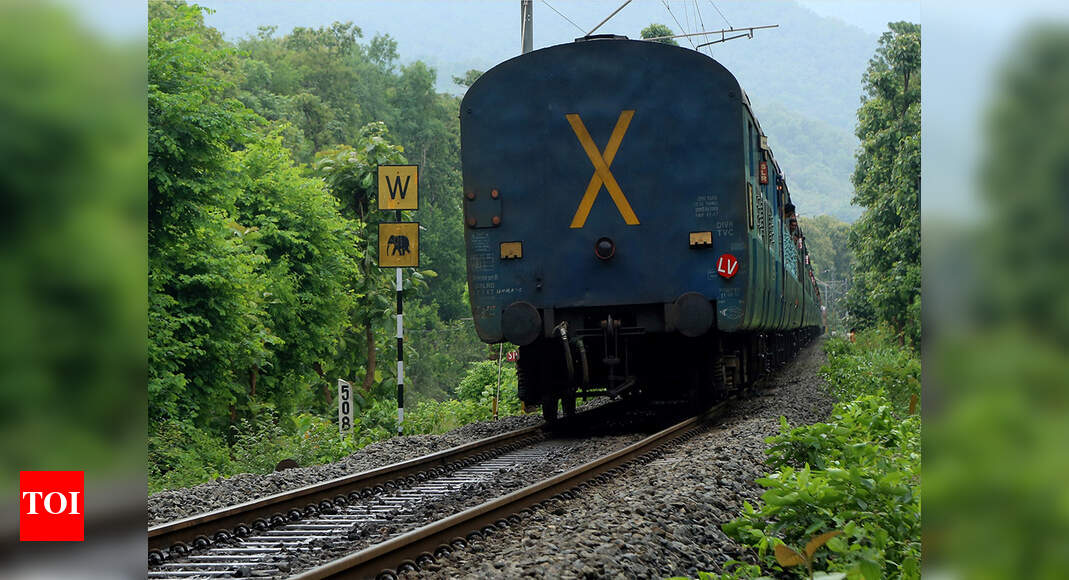 BENGALURU: In a move that could affect thousands of passengers in the state, the railway board is planning to convert passenger trains that are running more than 200km into express services. The board has asked railway zones to speed up trains and curtail uneconomical stoppages.
Activists said in that case passengers will have to shell out more and these trains would stop only at major stations. In the South Western Railway zone alone, the board has identified 38 passenger trains, including services to Shivamogga, Chikkamagalur, Chitradurga and Hubballi. The trains include MEMUs and DEMUs too.
Activist S Yogendra said there will be no stops at remote places, thus inconveniencing those travelling from rural areas. Travelling cost will also be more: Minimum fare in passenger trains is just Rs 10 but it is Rs 30 in express ones. He felt railways should come up with alternative services for those dependent on these trains.
Rail enthusiast Abhishek R said the railways assess a revenue-generating station based on the number of tickets sold, but most daily passengers have passes and don't buy tickets at stations. He felt only trains running more than 400km should be converted into express services.
SWR chief public relations officer E Vijaya said: "The board had asked us to prepare a list of trains that are running more than 200km, but the passenger-express conversion has not been finalised yet. It is a policy decision."
The passenger trains that are likely to be converted to express trains include: 56278/56277 Yeswanthpur – Chikkamangalur-Yeswanthpur, 56241/56242 Salem-Yeswanthpur-Salem, 56227/56228 KSR Bengaluru -Shivamogga-KSR Bengaluru, 56917/56918 KSR Bengaluru-Shivamogga- KSR Bengaluru, 56216/56215 Mysuru-Yeswanthpur-Mysuru, 56519/56520 Yeshwanthpur-Chitradurga-Yeshwanthpur, 56516/56515 Hubballi-KSR Bengaluru-KSR Bengaluru, 56911/56912 KSR Bengaluru-Hubballi-KSR Bengaluru, 56914/56913 Hubballi-KSR Bengaluru-Hubbali, 56515/56516 KSR Bengaluru-Hubballi-KSR Bengaluru, 56909/56910 KSR Bengaluru-Hospet-KSR Bengaluru, 56514/56513 KSR Bengaluru-Karaikal-KSR Bengaluru and 56503/56504 Yeshwanthpur-Vijayawada-Yeshwanthpur

New trains from Bengaluru
Sources say SWR is likely to introduce new train services in the next few months. The proposed trains from Bengaluru include: Yelahanka – Visakhapatnam, Byappanahalli – Narsapur, Yeshwanthpur-Varanasi, Yeshwanthpur-Manduadih (Varanasi), Yeshwanthpur – H Nizamuddin via Belagavi (Rajdhani), KSR Bengaluru-Hosur MEMU, Yeshwanthpur-Hosapete and Yeshwanthpur-Tambaram. The railways is introducing KSR Bengaluru-Hosur MEMU train in place of two DEMU trains — 06571/06572 Banaswadi-Hosur-Banaswadi and 06573/06574 Banaswadi-Hosur-Banaswadi – cancelled last year citing poor patronage.