sonia gandhi: Karnataka: Siddaramaiah spikes talk of national role | Bengaluru News – Times of India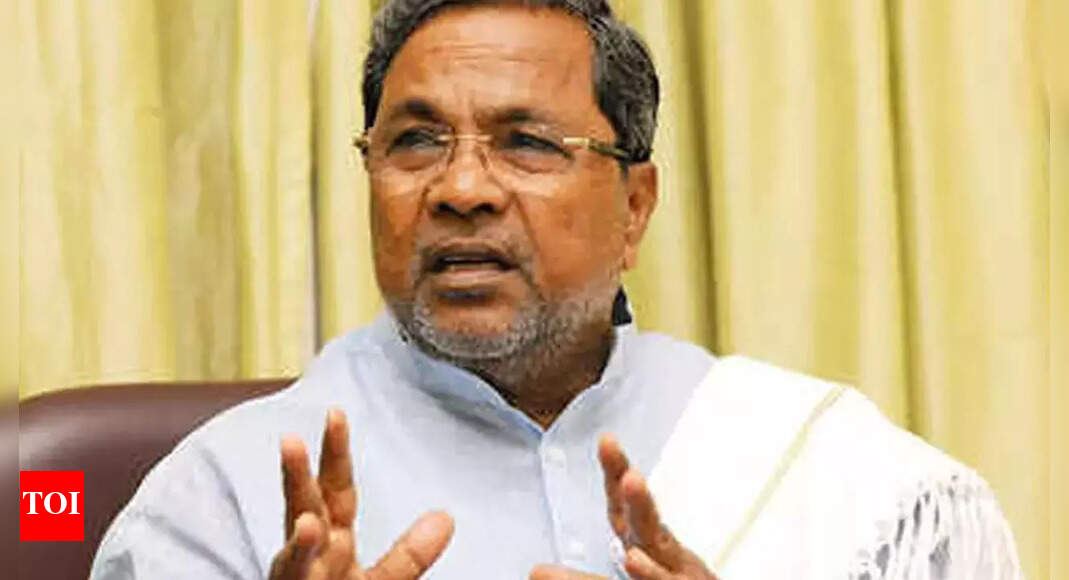 BENGALURU: The meeting between AICC interim president Sonia Gandhi and opposition leader in the Karnataka legislative assembly Siddaramaiah earlier this week gave rise to speculation that he may be roped in for a national role.
Sonia Gandhi is roping in leaders from states to national politics to build a new team. Sources said the high command is thinking of appointing four or five working presidents to lessen her workload and Siddaramaiah is being considered to lead the party in South India.
After meeting Sonia, he spiked such reports and said he'll continue in state politics till the end of his career. Siddaramaiah is reportedly being invited to national politics to avoid the ongoing power tussle between him and KPCC president DK Shivakumar ahead of the 2023 assembly polls. "Since both would like to be the CM, there's bound to be friction," a Congress leader said. Earlier, senior leader Mallikarjun Kharge had been sent to national politics to ensure Siddaramaiah got a free hand in the 2013 assembly polls.
A Congress functionary said Siddaramaiah had been invited to be general secretary long ago and had made his stand clear. "He is still the most popular face in the state Congress. His presence is needed to win assembly polls. The party will never make the mistake of taking him away from state politics," he added. He claimed the meeting with Sonia was on organisational matters.
"AICC is being revamped and is consulting CMs of Congress-ruled states, former CMs and state unit presidents. The Sonia Gandhi meeting is part of this process,'' said senior Congress leader BL Shankar.
There was no discussion with Sonia Gandhi on a probable role in national politics.