siddaramaiah: Slash sales tax on petrol & diesel, says Siddaramaiah | Bengaluru News – Times of India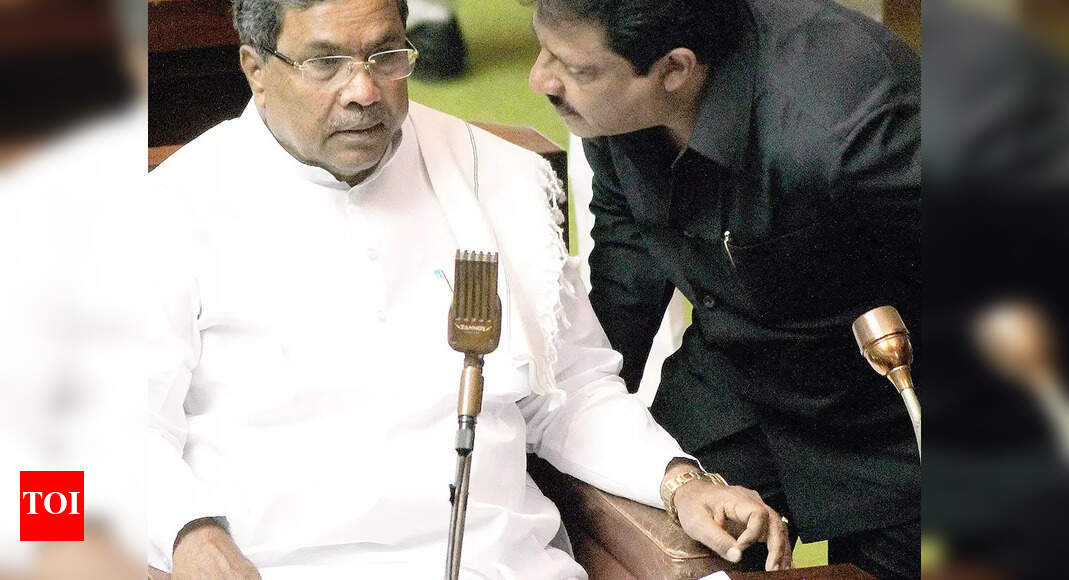 BENGALURU: Siddaramaiah, the opposition leader in the assembly, on Wednesday urged the state government to reduce sales tax on petrol and diesel by 50 per cent and demanded a resolution in the House to prod the Centre to cut excise duty.
Initiating an assembly debate on the rising prices of commodities, he said that the imposition of multiple taxes on fuel had led to a cascading effect in which prices had gone up.
"The state government has been collecting hefty sales tax of 35 per cent on petrol and 24 per cent on diesel. Let it cut this tax by 50 per cent. Also, let us pass a resolution asking the Centre to decrease the excise duty. If the state government agrees to this, I will move the resolution," Siddaramaiah said.
The Centre levies excise duty of Rs 32.9 per litre on petrol and Rs 31.8 on diesel. Siddaramaiah said that the tax burden had become unbearable, claiming it was lower during the UPA regime. "It is nothing but loot. The prices of fuel have hit the roof not because crude oil rates have gone up in the international market but because state and central governments levy exorbitant taxes," he said.
He sought to counter the Centre's argument that links the prices to oil bonds issued during the UPA era. "Over the past seven years, the BJP government (at the Centre) has paid only Rs 70,000 crore towards interest on bonds and Rs 3,500 crore on two matured bonds. On the other hand, it has collected a huge amount in taxes. It has collected 1.2 lakh crore of excise tax from only Karnataka in seven years," he claimed.
The former chief minister said that neighbouring Tamil Nadu had reduced sales tax by Rs 3 and Karnataka should do the same.
Earlier, law and parliamentary affairs minister JC Madhuswamy took objection to the discussion on fuel prices, saying that the matter should be debated in Parliament, and not in the assembly, as it was a central subject. "How can the state government be answerable for the rising price of fuel?" he said.
Health minister K Sudhakar accused Siddaramaiah of misleading people, saying the UPA government first issued oil bonds and the current government was only trying to come out of the mess. This led to a heated debate between both sides. While Congress MLAs claimed they were only trying to tell the truth, BJP members blamed the Manmohan Singh government for the price rise.