Shramik trains: Bengaluru: SWR gifts toys to kids travelling in Shramik trains | Bengaluru News – Times of India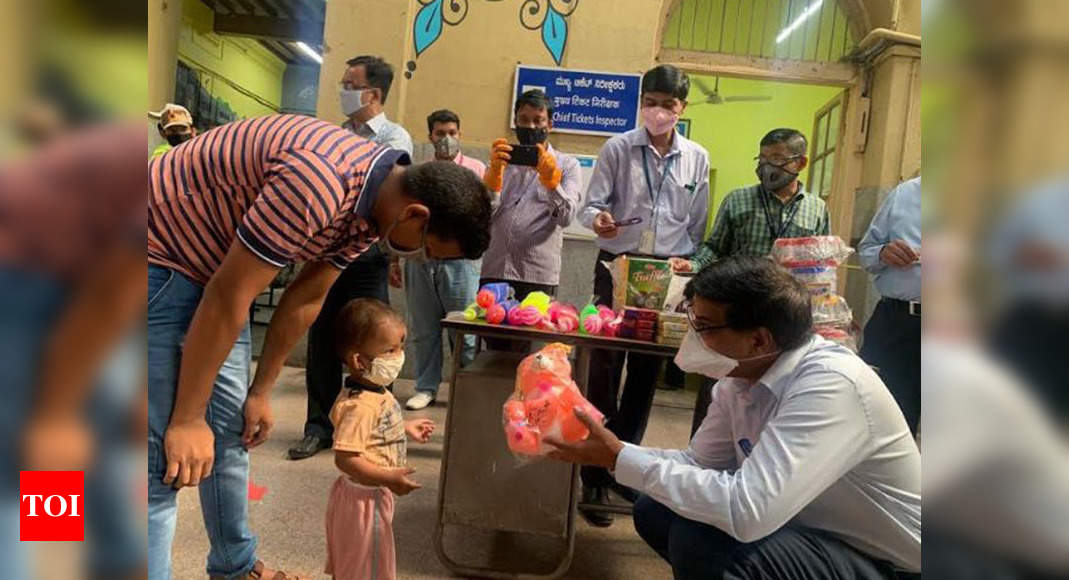 BENGALURU: Around 25 children of migrant workers travelling in the Shramik special train to Guwahati had a pleasant surprise in store for them.
South Western Railway gifted toys, colouring books and comics to children traveling in the train. The train left Bengaluru Cantonment station at 4:45pm with 1507 passengers to Guwahati (Assam).
"We've operated more than 80 Shramik trains so far. The Bengaluru-Guwahati journey takes around 55 hours and its natural for them to feel restless and bored. We thought this might be a good way to keep them engaged," said Ashok Kumar Verma, Bengaluru Division Railway Manager, SWR.
Verma mooted the idea on his internal work Whatsapp group which prompted one of the staff members to get in touch with Rakesh Jain, the proprietor of a toy store. He was more than eager to offer help and now more kids goods sellers are stepping forward to provide comics and coloring books," he said.
"We are now planning to gift toys to all children traveling in Shramik trains. Many people have already come forward to make the journey of kids of traveling migrants little more enjoyable and memorable" he said.
SWR on Monday operated nine Shramik trains: two each to Assam, Bihar, Uttar Pradesh and one each to Jharkhand and West Bengal.