shivakumar: UP govt snatching away citizens' rights to protest: DK Shivakumar | Mangaluru News – Times of India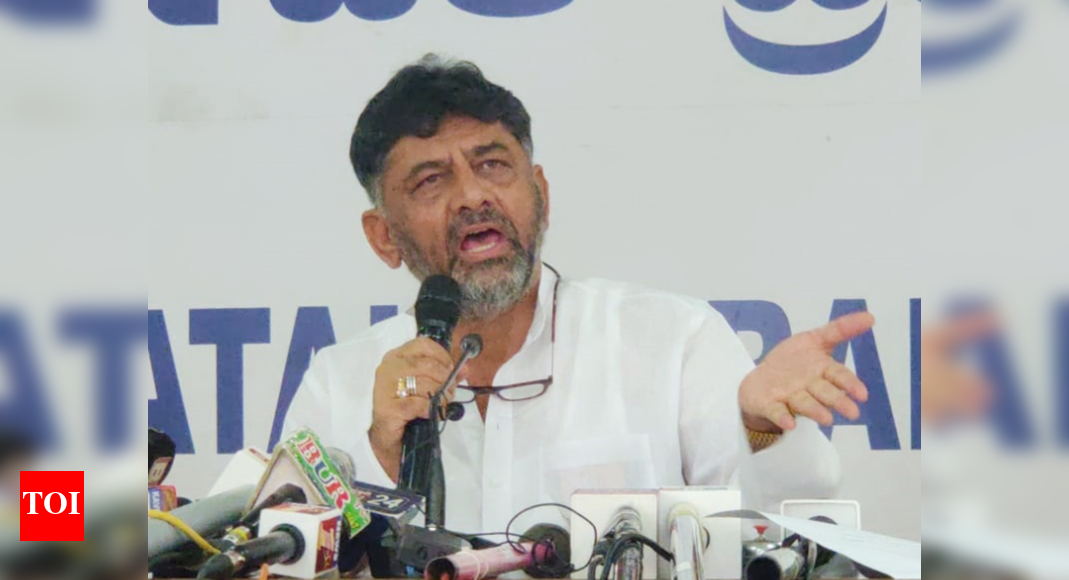 MANGALURU: KPCC president D K Shivakumar has accused Uttar Pradesh police and the government of snatching away citizens' right to protest.
He told reporters at Mangaluru International Airport here on Tuesday, Shivakumar blamed "police high-handedness" in the detention of Congress general secretary Priyanka Gandhi who was on her way to Lakhimpur to console the families of farmers who were killed. "Male cops manhandled her (Priyanka Gandhi), and this is an insult to the country's culture and democracy," he said.
"The son of a central minister has killed four persons after ploughing a four-wheeler over the protesting farmers. But still, police have not arrested anyone behind the incident and the minister has not resigned. Is there a government and law in our country? What crime has Priyanka Gandhi committed? Everyone has the right to protest in a democracy. The government is trying to suppress the rights of people. Neither the Prime Minister nor any other minister have visited the farmers who have been staging peaceful protests for several months," he said.
Shivakumar was in Mangaluru to appear before a court in Sullia in a case pertaining to the arrest of a man, who was booked for abusing him when he was the energy minister.
Shivakumar had then received a call from Sai Giridhar, a trader from Bellare. Giridhar had allegedly hurled abuses at him, after which police arrested him from his house.
During the hearings, Shivakumar failed to respond to the summons. "When I was the energy minister, an unknown person had called me and abused me using filthy language. Later, officials filed a complaint, because of which they too were abused. The court has directed me to appear as a witness in that case. Initially, I was not aware of it. But now I have heeded the court's order," Shivakumar said.
Later, the KPCC chief visited Kukke Sri Subrahmanya Temple before returning to Bengaluru.