sene: Karnataka: Ram Sene members lock pastor, devotees in Belagavi prayer hall | Hubballi News – Times of India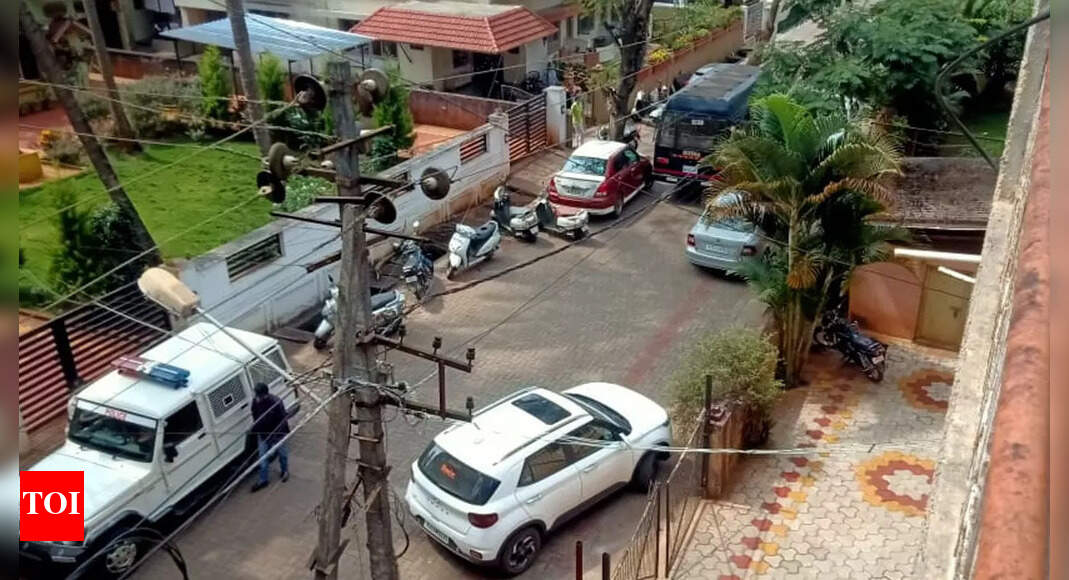 BELAGAVI: Members of the Sri Ram Sene on Sunday morning entered a Christian prayer hall in Maratha Colony here and locked up devotees and a pastor when they had gathered for Mass.
Cops rushed to the spot after Sene members called up and sent devotees home under police protection.
While Sene members alleged that pastor Lema Cherian was trying to convert Hindus into Christians, he denied it. He said he was only leading Sunday prayers. These gatherings happen every Sunday and no one is forced to take part in it, he said. "Practising our faith is a fundamental right which cannot be infringed upon," he added.
Khade Bazaar ACP, Ajjol Chandrappa, said a Hindu man in the hall filed a complaint alleging conversion and an advocate was assisting him. After receiving the complaint, an FIR would be registered.
There were 30-50 Christians at the Mass when Sene members entered the place, shouted at the pastor and locked up devotees inside the hall. "We were told we'd be held in the room till police arrived," a community member later told media.
Sene leader Ravikumar Kotikar alleged that pastors from other states were touring villages in Belagavi and converting Hindus. He alleged that the church was luring poor Hindus by giving them freebies such as sewing machines, sugar, rice and money.
Security around the hall and around Maratha Colony has been increased.