Second wave: 910 died in home isolation in Bengaluru in 107 days | Bengaluru News – Times of India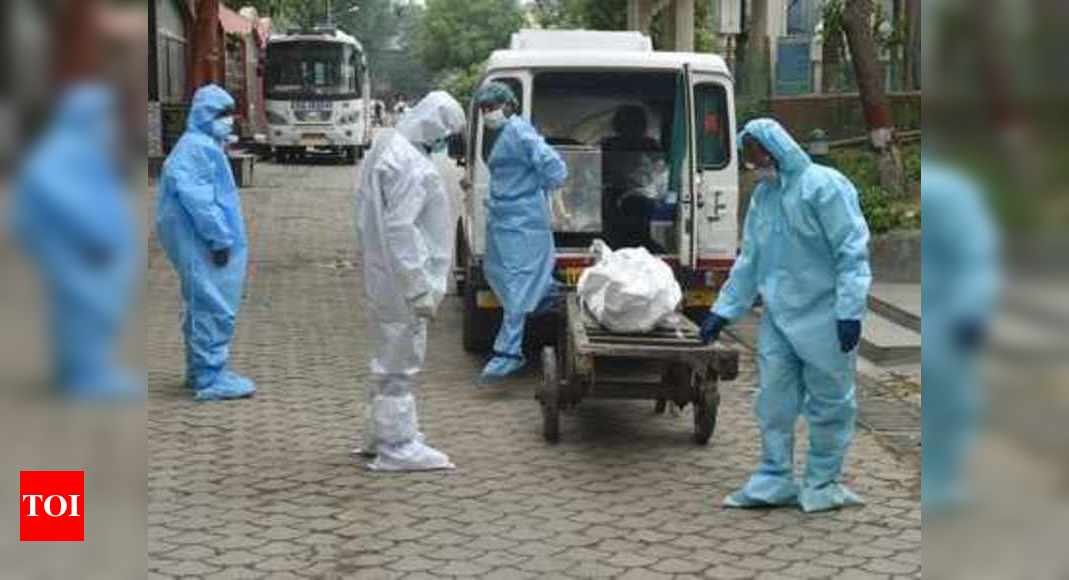 BENGALURU: Statistics from Bruhat Bengaluru Mahanagara Palike's (BBMP) death audit committee shows 910 Covid-19 patients in home isolation succumbed to the virus between March 1 and June 15.
East zone (251) and Mahadevapura (244) together accounted for more than half of such deaths, while Bommanahalli had the least number at 8. Dasarahalli (38), Yelahanka (70), South zone (73), West zone (107) and RR Nagar 119 were all bunched in between.
A member of the state's Covid-19 task force said home isolation deaths are not limited to Bengaluru alone, and have been a matter of concern in other places too.
A task force member said of the deaths: "They are the real victims, whose lives perhaps could have been saved if there was early medical intervention. Initial lack of symptoms or mild symptoms may have misled these patients. When their symptoms worsened, they may not have been able to get a hospital bed."
Lack of selfmonitoring through pulse oximeter readings, which helps detect low oxygen saturation levels, could also be one reason, experts say.
One such case was of a 35-year-old man from Jayanagar, who died on April 20 after an extensive search – in vain – for a bed in a private hospital. The man developed acute breathing problems and had even visited a nearby BBMP primary health centre seeking care. He went back home back as no help was available and died later.
Deaths in home isolation came to light when BBMP health staff called families to check on patients in home isolation.
"BBMP has proactively called patients in home isolation even after Day 10 to check if there were any cases of home isolation deaths," an official said. "That's how several such cases came to the notice of authorities. We are not sure if other districts and metros have followed the same system. This finding has helped families claim insurance benefits for Covid-19-related deaths."
However, the official admitted there were lakhs of cases in late April and May, and the health of many infected people deteriorated due to lack of hospital beds. Incidentally, Covidpositive people in rural areas are not allowed home isolation. The rule was imposed to prevent both mortality and further spread of infection among family members of patients.
In Bengaluru too, several infected people were in home isolation without even being seen by a doctor, a BBMP official admitted.
"Much later during the second wave, we began triaging all Covid infected people soon after they tested positive. Some were allowed to stay in home isolation, while others were sent to Covid Care Centres or taken directly to hospitals based on clinical examinations," the BBMP official said.
But many patients claimed they were under supervision of their family doctors in home isolation and managed to evade BBMP monitoring, he said, adding the civic body did indeed provide medical kits to thousands of patients.