Schools in Karnataka asked to get ready for midday meals | Bengaluru News – Times of India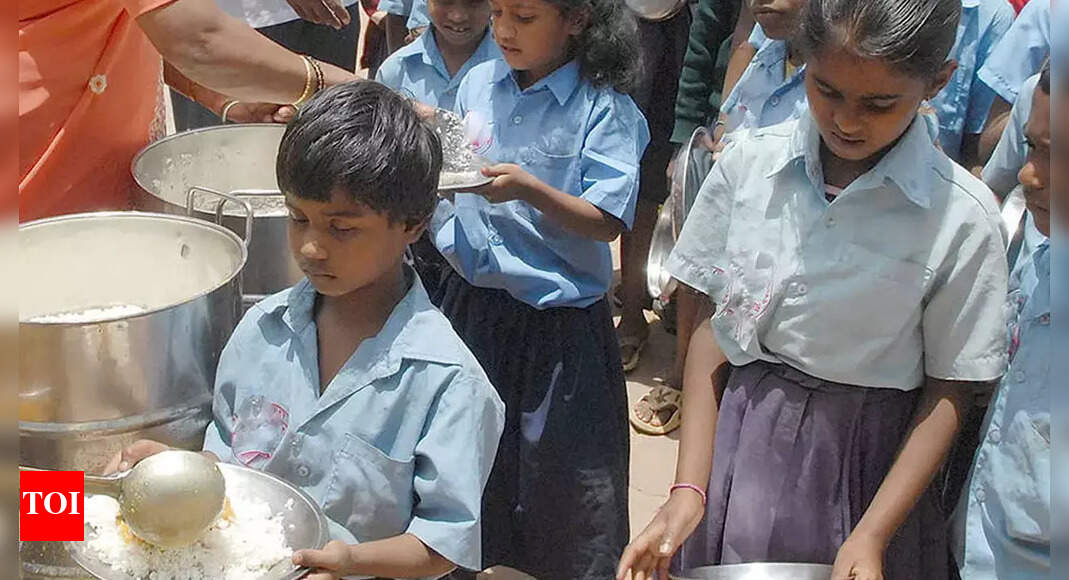 BENGALURU: The government is all set to provide midday meals to students of government and aided schools from October 21 after a gap of one and a half years. The department of public instruction has sent a reminder to all schools asking teachers to make necessary preparations.
With offline classes for grades 6 to 10 having already resumed and the department in the process of allowing them for students of classes 1-5 immediately after the Dasara holidays are over, the government has taken a decision to restart supply of midday meals.
There was also a demand from a section of parents, especially from urban areas, to restart the scheme. Former primary and secondary education minister Suresh Kumar had raised the issue last week and had even met chief minister Basavaraj Bommai.
Midday meals were stopped in all schools from March 15, 2020 owing to the pandemic. But after the intervention of the Supreme Court, the government started providing foodgrains to students.
Teachers have been asked to get kitchens and foodgrain storage areas deep cleaned and keep gas stoves and other utensils ready. Steps have been taken to supply foodgrains to schools before October 21 and if any institution doesn't receive them, they have been asked to procure them from the nearby fair price shop.
Teachers have also been asked to ensure that only those cooks and assistants who have taken two doses of Covid vaccine are allowed to cook. More than 50 lakh students from classes 1 to 10 are beneficiaries of the scheme.