Sanskrit, Kannada scholar Vidyavachaspati Bannanje Govindacharya dies at 84 | Mangaluru News – Times of India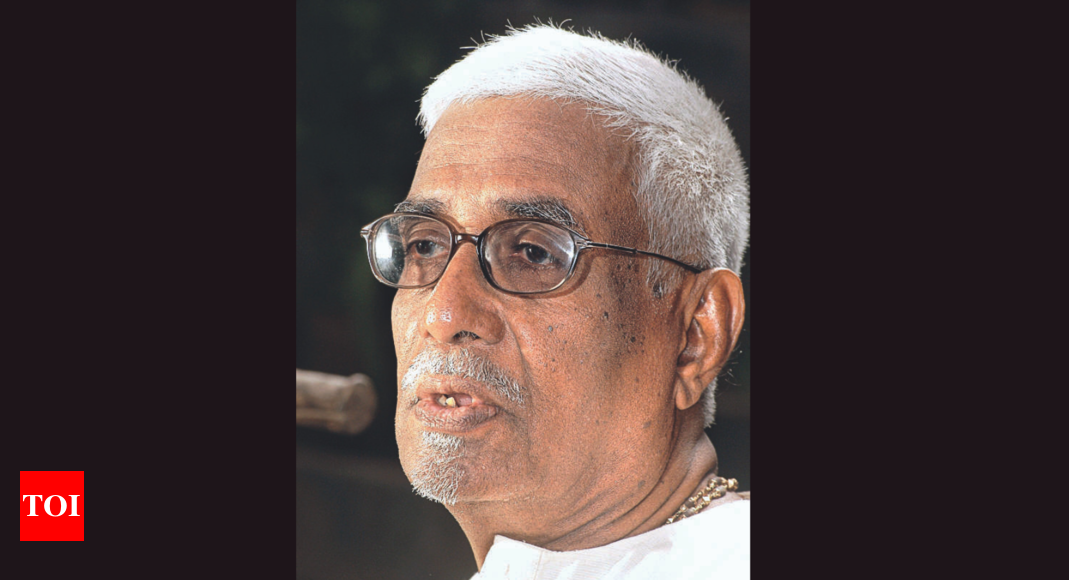 MANGALURU: Sanskrit and Kannada scholar Vidyavachaspati Bannanje Govindacharya, 84, passed away at his residence in Ambalpady, Udupi, due to age-related ailments on Sunday.
Govindacharya breathed his last at 11am while attending the ritual of his youngest son, who died a few days ago. "He was unwell for the past four days. Upset over the death of my brother, he had not slept for two days. On doctors' advice, we were preparing to shift him to a hospital when he passed away," his son Vinaya Bhushana Acharya said. Besides sons, the scholar has four daughters.
He had done extensive research on Madhwa philosophy, besides authoring over 100 books and 4,000 pages in Sanskrit on the subject. He had written commentaries on Vedas, Upanishad, Mahabharata, Ramayana, Bhagavata and Puranas. He was awarded Padma Shri in 2009.
He had written screenplay for films 'Bhagavad Gita', 'Adi Shankaracharya' and 'Madhvacharya'. His online discourses were followed by many enthusiasts from across the world. Several scholars have stayed at his home for months to learn Sanskrit.
Govindacharya was born on August 3, 1936, in a Madhwa Shivalli family. His father was a well-known scholar and a teacher to matadhipathis of Ashta Mutts. "Govindacharya's life took a spiritual turn after his father asked him to look for answers from within. He is probably the only scholar in recent years who had gone through the manuscripts of Ashta Mutts of Udupi for which he was called the 'encyclopaedia of manuscripts'," one of his followers said.