salkod: Karnataka: Villagers cross stream on arecanut planks | Hubballi News – Times of India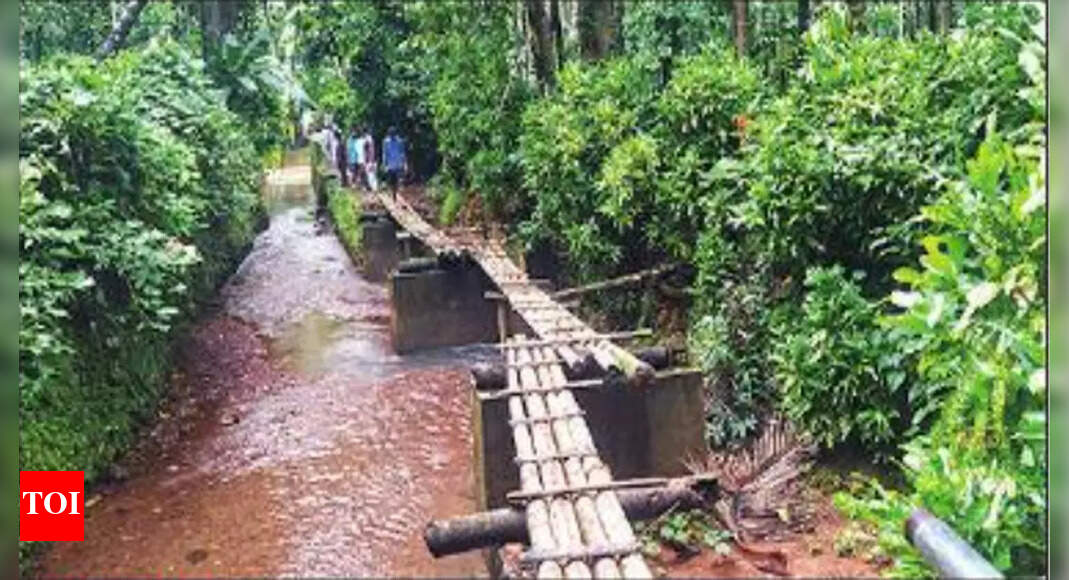 KARWAR: People of Salkod in Honnavar taluk have demanded a bridge to be built across the stream that separates their village from rest of the taluk.
The villagers have been using arecanut boles to cross the stream, which gets riskier during the rainy season. face a threat to life during the rainy season. There is always a fear of breaking of this makeshift bridge when three or more people simultaneously walk on it. There have been instances of people falling off the bridge and suffering injuries.
This is the only route that connects Salkod with its surrounding villages like Are Angadi, Ganageri, and Kavalakki. A decade ago, Rs 1 crore was sanctioned for a bridge in this village. The contractor had built some pillars in the midst of the stream. However, for reasons unknown, work stopped halfway through and whatever little was constructed has also collapsed, the villagers said.
During the rainy season, parents have to help the children cross the bridge to go to school. Older people have no option but to sit at home even during health emergency.
Chandrashkhar Naik, a villager, said that politicians visit the village during elections and never come back after they get elected. "We have decided to boycott the upcoming taluk panchayat and ZP elections," he said.
Salkod Gram panchayat president Rajani Naik said that efforts are on to solve the problem and a request has been made to the local MLA to sanction the grants to build a bridge.