Rs 4,000 crore Paschima Vahini project to get cabinet approval soon: Karnataka minister | Mangaluru News – Times of India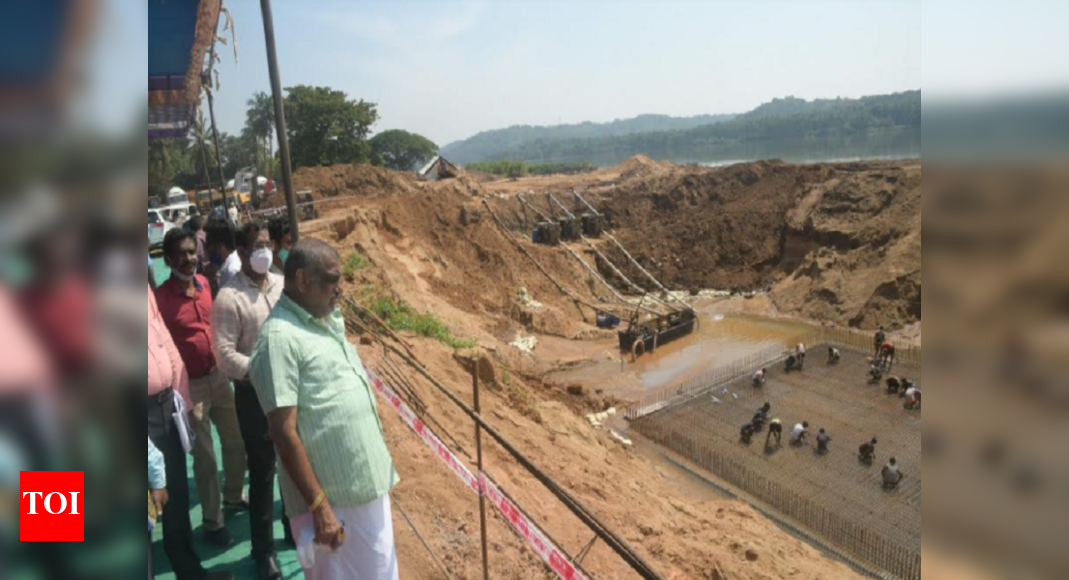 MANGALURU: A detailed project report (DPR) for the Rs 4,000 crore project under Paschima Vahini scheme is expected to get state cabinet clearance soon, said J C Madhuswamy, minister for law and parliamentary affairs and minor irrigation.
He was speaking after holding an inspection at the ongoing work of the bridge-cum saltwater exclusion dam (SWED) being built across Nethravati river at Harekala near here on Tuesday.
"A project of Rs 4,000 crore under the Paschima Vahini scheme to build vented dams in Dakshina Kannada, Udupi and Uttar Kannada has been prepared. The project will be placed before the state cabinet for approval very soon. Under the project, we have decided to construct 1,076 vented dams in Daskshina Kannada and Udupi districts at an estimated cost of Rs 2,900 crore. Similarly, Rs 1,000 crore has been earmarked to construct vented dams in Uttar Kannada district under the scheme," the minister said.
The main objectives of the projects to be implemented under the scheme are to provide irrigation for agriculture activities, supplying drinking water and to increase the groundwater table of the region by constructing a series of check dams, he said.
"In addition to rivers, the government also has proposed construction of small dams across various streams in the region. While the minor irrigation department will make necessary arrangements to store water, detailed plans regarding the supply of drinking water and irrigation facilities for agriculture activities will be prepared by other related departments," the minister said.