Rising dengue cases put health officials on alert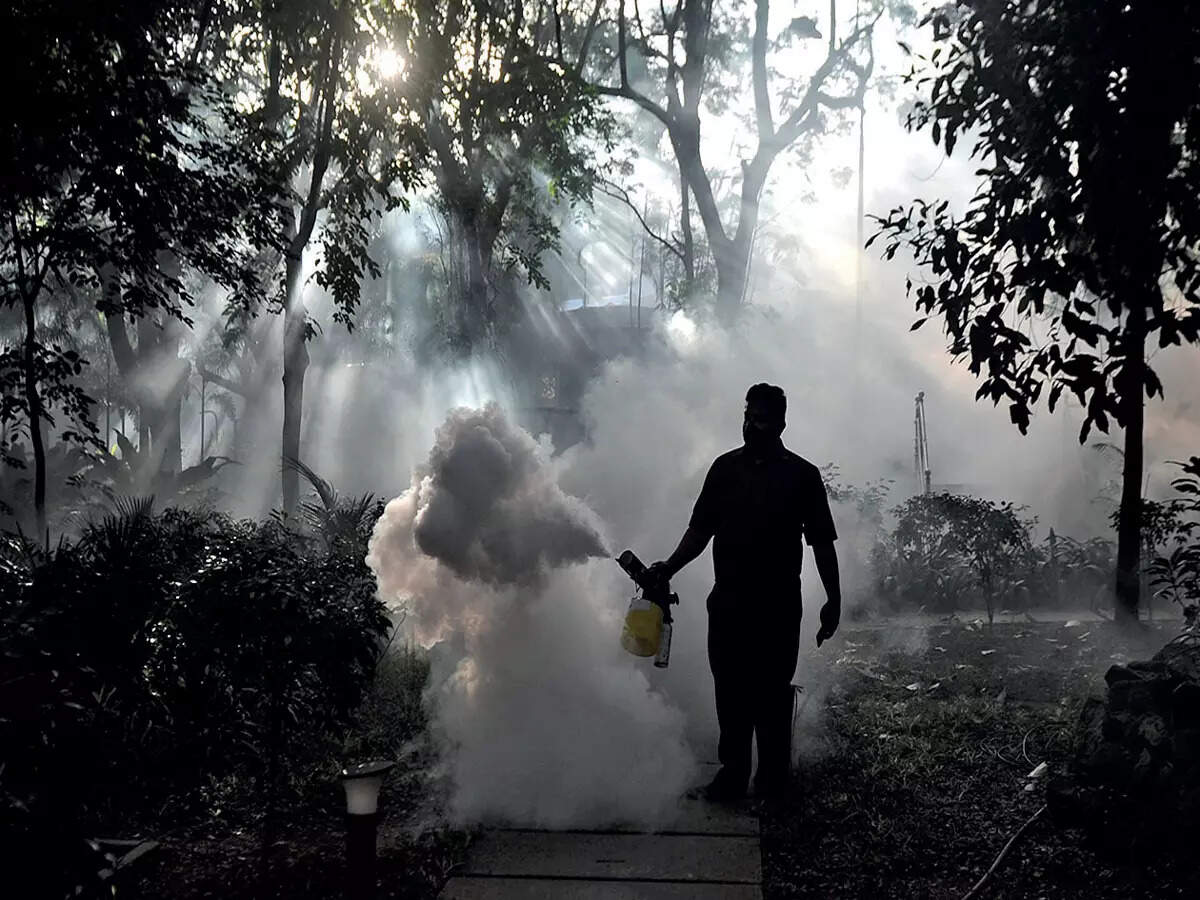 By Noor Aiman

Bengaluru records 1,806 cases this month; Union Govt asks states to ramp up measures against Serotype-2 dengue variant
With the city experiencing bouts of rainfall again, dengue cases are seeing a slight increase. Sources said that the city has seen 1,806 dengue cases this month. This comes after the Union Government asked states to ratchet up measures against the Serotype-2 dengue.
According to officials, dengue cases witnessed a rise in September. In Bommanahalli zone, 1,282 people tested for dengue and 87 tested positive. The maximum number of dengue cases was seen in south zone (476 out of 4,370 samples have tested positive) while the lowest was recorded in Dasarahalli (two out of 72 tested positive).
In the last few years, 17,844 dengue cases were reported in the state with 10 deaths in 2017. Since then, it has been on the decline. In 2018, 4,848 cases and 4 deaths were reported. However, number of cases peaked in 2019, with the state reporting 18,183 cases and 17 deaths, the highest so far. In 2020, 3,823 cases and five deaths were reported in the state.
Dengue is a viral disease spread by the bites of infected Aedes mosquitoes which can result in high-grade fever, retro-orbital pain, pain in the joints, common myalgia and rashes. Severe forms of dengue involve vomiting, haematemesis and bleeding gums. As there is no specific vaccine and treatment, cases are managed symptomatically. Dengue can be fatal, if not treated and managed on time, say experts. While severe covid cases can see an extreme fall in oxygen saturation level, dengue patients often witness a severe drop in platelets count.
A health expert said: "There is a fluctuation in number of dengue cases year after year. However, the recent decline in number of cases does not mean that it is subsiding. There can be multiple factors. Firstly, due to fear of covid, many people may be self-medicating and avoiding hospitals even if they have symptoms. As the dengue virus's symptoms are sometimes similar to those of a viral fever, people may be confused and get treated for any other forms of viral fever.
"Another reason could be that due to lockdown, restrictions, no school and work from home, many of them may have avoided mosquito bites by staying inside their homes. However, we always need to be careful especially as we are approaching the monsoon season."
Centre warns states about Serotype-2 dengue

Last week, the central government had convened a high-level meeting on the emerging challenge of Serotype-2 dengue cases in 11 states including Karnataka.

The Centre has asked states to undertake steps like early detection of cases, operationalisation of fever helplines; adequate stocking of testing kits, larvicides and medicines; deployment of rapid response teams for prompt investigation and necessary public health action like fever survey, contact tracing, vector control; alerting blood banks for maintaining adequate stocks of blood and blood components, especially platelets, among other measures.