Rise in ephedrine smuggling to Australia via Bengaluru keeps agencies on toes | Bengaluru News – Times of India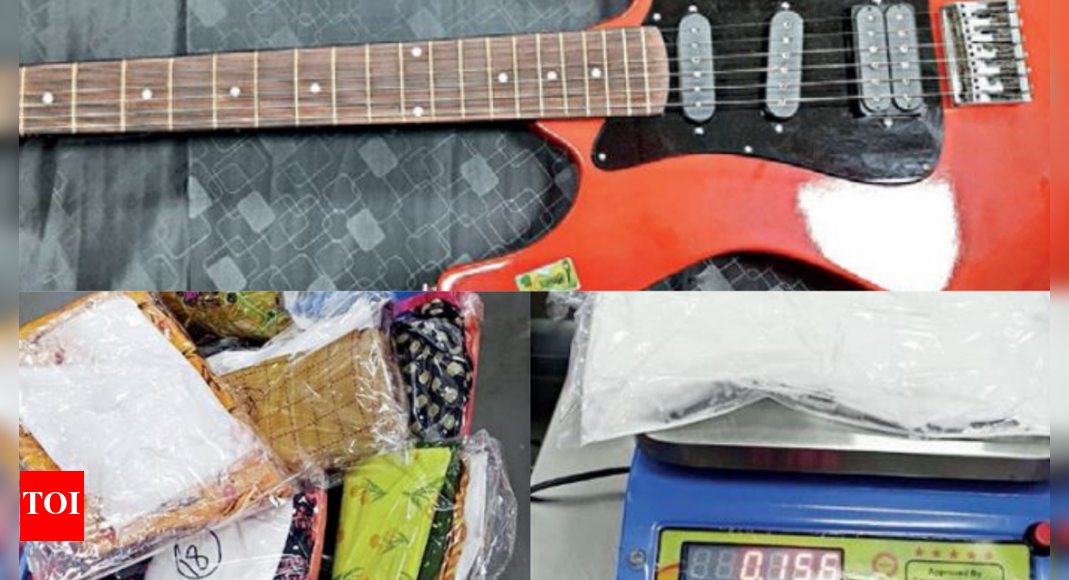 BENGALURU: Smuggling of ephedrine, a key chemical in manufacturing of addictive drug methamphetamine (meth), to Australia via Bengaluru's Kempegowda International Airport (KIA) has become a challenge for the Customs and directorate of revenue intelligence (DRI). Their Australian counterparts have also reportedly raised the issue at recent inter-agency meetings.
Sources at DRI said meth labs set up by drug cartels in the suburbs of Australia have become a menace for anti-narcotic agencies in that country. Investigators have found that ephedrine was being smuggled to Australia through the KIA cargo wing.
Ephedrine worth Rs 89 lakh was unearthed from a garments consignment at KIA on April 29. The contraband that was to be smuggled to Australia but wrongly shipped to Canada was spotted upon its subsequent re-entry to KIA. This was this year's second biggest seizure of ephedrine meant for Australia.
The Chennai connect
The April 29 smuggling bid was to Darlington, a Sydney suburb. "…After the arrest of a 28-year-old Vijayawada-based exporter, Andhra police nabbed another man from Chennai. The drug went to Canada after initially passing through the risk management service (RMS), a clearance system for air courier items at KIA which is inspected thoroughly only if a suspicion arises after passing through a scanner," an officer said.
Gangs are taking advantage of the RMS and sending contraband through courier. While the Customs has busted many attempts this year, in 2021 and during the pandemic, many more may have slipped past the system. Aside from the April 29 case, the Customs had foiled another bid on March 13, 2022 when ephedrine was inside the fabricated bottom part of 52 large steel drums declared as kitchen utensils meant for shipping to Melbourne. They seized 47kg worth around Rs 9.2 crore – the largest seizure this year.
The probe led the sleuths to a Chennai dealer who managed to escape from Mannady, a Chennai locality notorious for gangs involved in international drug smuggling. Apart from the Customs, DRI sleuths have been active in unearthing ephedrine smuggling via KIA.
According to a DRI officer in Chennai, Mannady gangs have strong links with chemical factories and units operating in north Chennai. "Insiders illegally source chemicals. The Chennai gangs use innovative methods to smuggle them to Australia mostly through air courier. They believe this to be the safest mode as the high volume of shipments in Bengaluru could aid easy passage of drug consignments through scanners and investigators," he added.