Refix work won't hit business on Bengaluru's Commercial Street: Agency | Bengaluru News – Times of India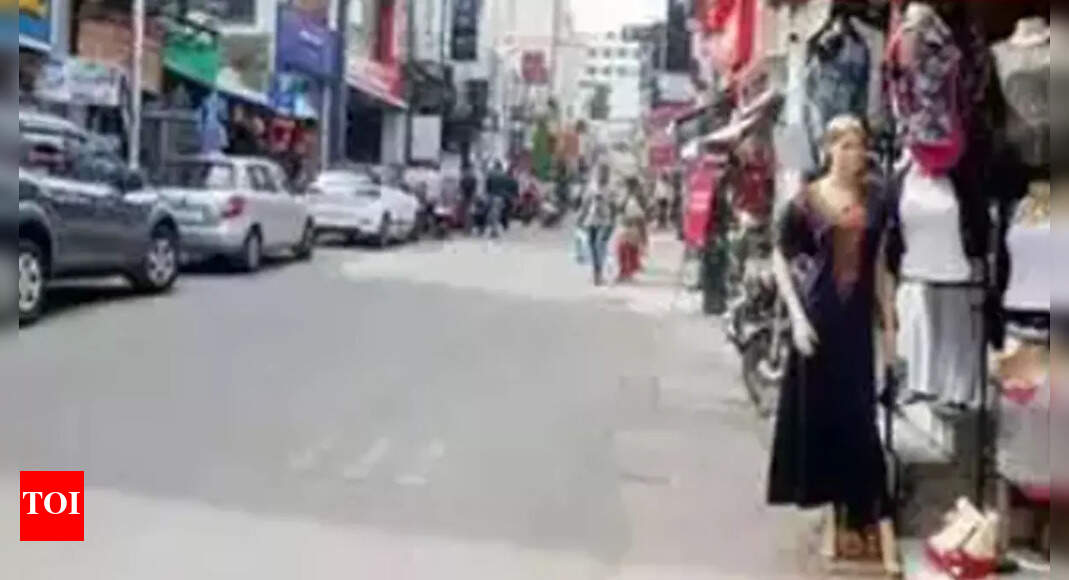 BENGALURU: Business on Commercial Street will continue unaffected as work to rectify flaws on the redeveloped stretch will be taken up in phases, Bengaluru Smart City Limited MD Rajendra Cholan said.
Cholan said the entire drive would take 14 days and curbs on vehicular movement will be in place only in areas where work will be under way.
"The entire stretch won't be closed at any point of time. It will be done in a phased manner and commercial establishments will be functional," he added.
"Sunday night onwards, pavement work will begin and continue for three days. During this period, vehicular movement will not be disturbed. Only when work begins on the carriageway, we will stop vehicular movement in that particular area. It will be done in a phased manner," explained Cholan.
He said the entire plan was discussed with the traders and their consent was taken before going ahead with it.
While pavement work will be wrapped up in three days, the carriageway will remain open for vehicle and pedestrian movement.
"Once the pavement work is completed, BSCL will take up work on the first 240- metres of the carriageway for six days. Business can continue uninterrupted," Cholan said. After this stretch is ready, the remaining 300 metres of the carriageway will be taken up for rectification, he added.
Cholan said Commercial Street traders were involved in the project discussions and meetings. "The entire stretch (of carriageway) will be developed in two phases and this plan was given by the traders' association," he said.
The road was redeveloped under Smart City Project and inaugurated in July 2021, but showed signs of damage.
Sanjay Motwani, president of Bengaluru Commercial Association, said they have been informed that work would be carried out mostly at night to avoid inconvenience to traders and shoppers.
"When revenue minister R Ashoka recently visited the street, he noticed that work was not up to the mark and hence the rectification work was taken up…," he added.
Motwani said vehicles won't be allowed only when tiles are laid and subsequent curing period.