Realtor, pal held for killing industrialist in Bengaluru | Bengaluru News – Times of India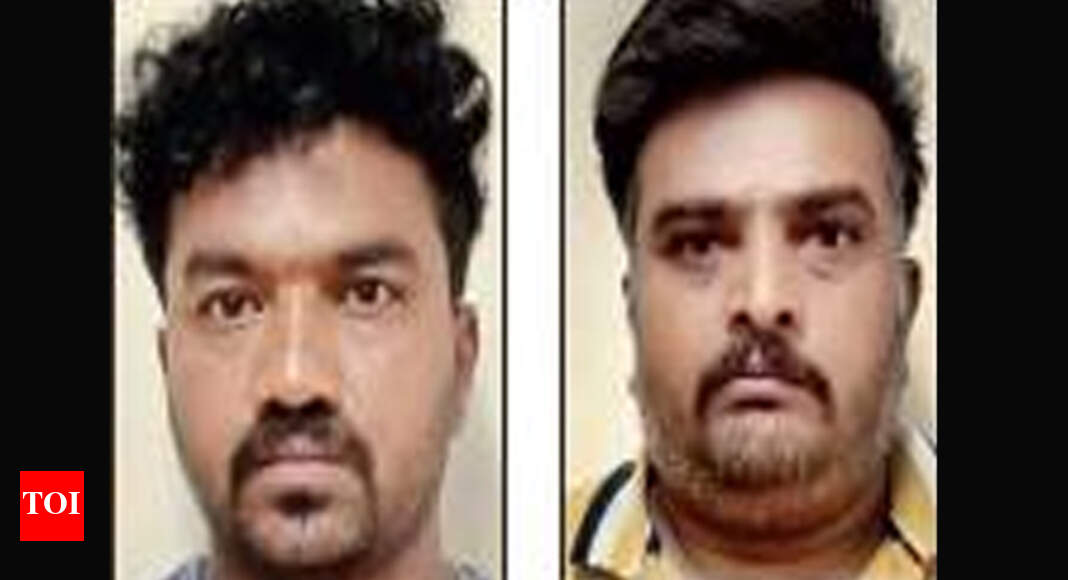 BENGALURU: A realtor and his friend were arrested on charges of bludgeoning an industrialist to death in Rajagopalnagar on June 16 evening.
The accused are A Mohan Kumar, 32, and H Nagaraj, 36, both from Rajagopalnagar. The deceased, R Kartik, 42, was a resident of Shambhavinagar, Peenya II Stage.
Kartik was into manufacturing of materials used for open air gyms. In 2018, he had bought two flats in a private apartment through Mohan, a realtor. The flats cost Rs 61 lakh and Kartik had paid only Rs 40 lakh, police said.
"The apartment where Kartik was living has 110 flats. Owner of the apartment, a 76-year-old man, had assigned Mohan the job of getting occupants. Mohan had promised the owner that Kartik would pay the remaining amount of Rs 21 lakh soon. However, he failed to pay up and the owner started pressuring Mohan," police said.
Meanwhile, Kartik is said to have started harassing Mohan by complaining to civic agencies about him. Mohan was constructing a commercial building opposite Kartik's apartment, and the industrialist had filed petitions with BBMP as well as police alleging Mohan had violated BBMP guidelines.
Kartik, who had bought two adjacent flats, had demolished the middle wall to make it one house. The idea was opposed by other occupants of the apartment, who felt removing the wall would pose danger to the building. However, Kartik went ahead and demolished it, police said.
"The other occupants complained to Mohan, who asked Kartik to reconstruct the wall. But Kartik refused. In the second week of June, Kartik posted a message on WhatsApp and his other social media accounts, accusing Mohan of having an illicit affair with the apartment owner's daughter. This further irked Mohan," an investigating officer said.
Around 6.30pm on June 16, Mohan and Nagaraj stopped Kartik near the apartment and questioned him on posting the message. Soon, a verbal altercation broke out and they bludgeoned Kartik to death, police said.