Rain pounds coastal districts of Karnataka | Mangaluru News – Times of India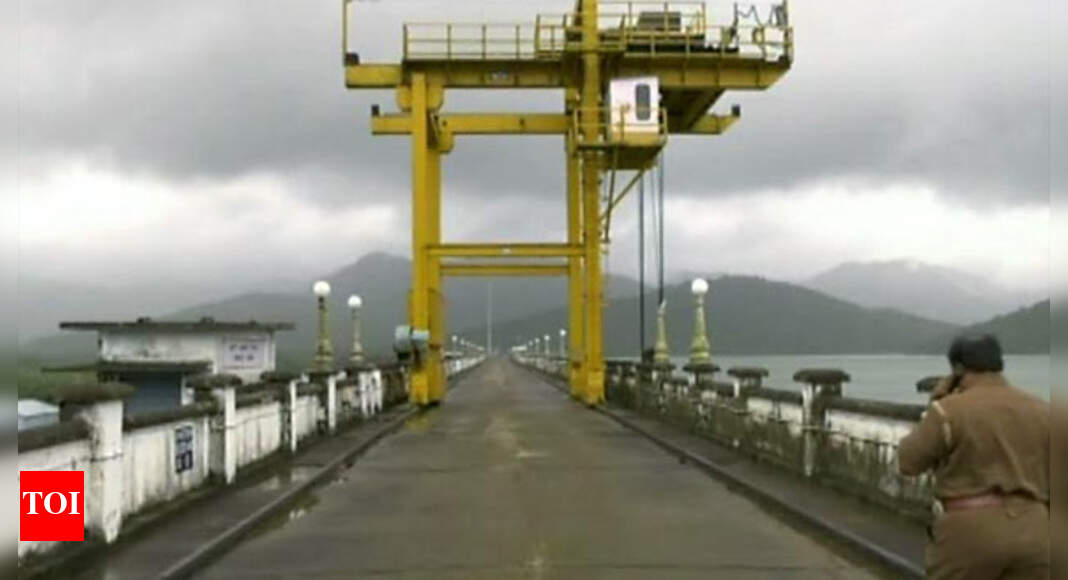 <p>Kadra Dam, situated in Uttara Kannada district, constructed across River Kali, is filling up fast owing to torrential rains in the Western Ghats. <br></p>
DAKSHINA KANNADA: Rains pounded Dakshina Kannada district with unrelenting ferocity since Wednesday night that continued till 1pm on Thursday.
Udupi also received heavy rains till 10.30am and Uttara Kannada district till 1am.
Till 1pm there was no report of any major damage to life or property in the three coastal districts.
All the three district administrations have been keeping a close watch on the situation and have been ready with contingency plans in case of flooding or any rain related incidents affecting people.
The coastal districts average rainfall was 52mm, with Uttara Kannada receiving the highest rainfall followed by Udupi at 52mm and DK with 42mm of rainfall till 8.30am on Thursday.
The departure from normal rainfall was 77% for Uttara Kannada and 11% and 7% for the districts of Udupi and DK respectively.
KSNMDC predicted high waves in the range of 2.5 meters to 4 meters till 11.30pm on Thursday along the coast from Mangaluru to Karwar.
The beaches in all three districts have been experiencing heightened sea erosion in specific areas and the administration has issued warnings for people to move to safer places till the situation returns to normal.
IN DK, Belthangady taluk received the highest amount of rainfall at 110mm, followed by Kadaba taluk at 88mm and Bantwal taluk at 83 mm.
There were power outages in all the districts with electric poles being uprooted by tree fall due to gusty winds.
Though incessant rains in the basin area of river Kali in Uttara Kannada from past two days had resulted in increase in water levels in the Kadra and other dams built across it, on Thursday with rains abating the situation was returning to normal.
The Karnataka Power Corporation has warned the people living on the banks of the river Kali to move to safer places with their livestock, as they would be forced to release water anytime.
Six dams — Supa, Nagzari, Kadra, Kodasalli, Bommanahalli and Tattihalla — have been built across river Kali for power generation.
FacebookTwitterLinkedinEMail