Rain havoc: One dies due to asphyxiation, another due to lightning strike in Karnataka | Mangaluru News – Times of India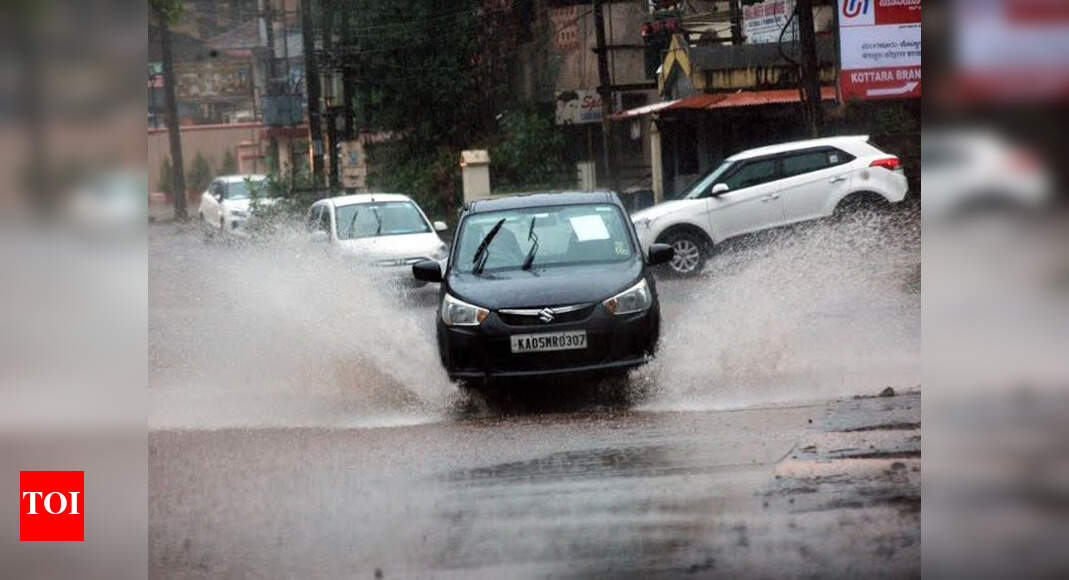 Flooded streets due to rain in Mangaluru on Monday.
MANGALURU: One person died and another person went missing after five persons working for a marine, dredging offshore logistics company, fell off a boat off Panambur Coast on Sunday night
The deceased has been identified as Santosh from Moodbidre, who was rescued but died at a hospital later on Monday. Another person who has been identified by Panambur police as Bhagat Singh alias Pandu from Mumbai is still missing. The company was engaged in laying pipelines for MRPL's saline water plant. The gusty winds that blew on Sunday night caused both the persons to lose balance and fall into the waters while they were working at sea.
The two persons were part of a seven member team on a boat, to guard the area where pipeline was being laid and warn fishing boats not to venture into the working area. When they were returning to shore after work at 7pm, strong winds caused the boat to list and five onboard the boat fell off into the sea. Though four persons were rescued, one went missing and another died at hospital due to asphyxiation.
Youth dies in lightning strike
: A youth died due to lightning strike at Katpadi, Udupi District on Sunday.
The deceased has been identified as Bharath, 20, son of Suresh, resident of JN Nagar, Yenagudde, Katapadi, Kaup Taluk. The accident occurred at 9 pm while Bharath was sitting outside his house. He fell unconscious after the lightning struck him and though he was rushed to a nearby private hospital, the doctors declared him dead on arrival. A case has been registered at Kaup police station.