raichur: Karnataka: Alarming rise in dengue cases in Raichur | Hubballi News – Times of India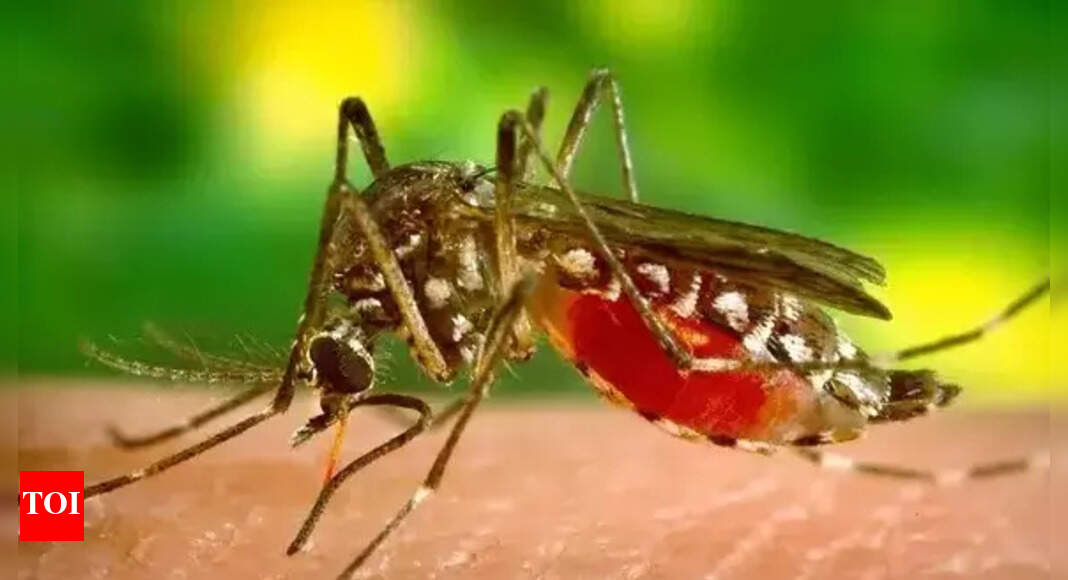 RAICHUR: At the time when the entire country is on guard against Covid-19, an old disease has snuck in, and caught the people and authorities in Raichur unawares: Dengue. Cases of dengue are rising at an alarming rate in the district, prompting the health department to constitute several teams to take stock of the scale of the crisis, and take steps to check the spread of the infection.
In the past two months, more than 350 people are suspected to have caught the disease in the district, with 73 patients being confirmed. So far, four people have succumbed to dengue in the past two months, although the authorities are yet to confirm if they died of the disease, since they were not treated at a government hospital. Among the reasons being attributed for the spike in dengue cases in the district is the irregular supply of drinking water to various localities, which compels the residents to store water for long periods, turning those vessels into a fertile breeding ground for deadly mosquitoes.
On the other hand, the recent spell of heavy showers that have left puddles aplenty on the roads and in open areas, too have contributed to the rise in the population of these mosquitoes. Manvi taluk in Raichur district has been affected the most by the dengue menace. Taking cognisance of the rampancy of the disease in the district, the administration has issued a circular to all private hospitals, asking them to report suspected dengue cases. Sources in the health department fear that many patients who may actually be reeling under dengue could be getting treated for viral fever. "We suspect that there are more than 200 people suffering from dengue in the district," a health department official said.
Syed Hafizullah, an activist in Raichur, said that the district administration did not take the issue seriously when dengue cases were initially reported. "They thought these were just isolated cases, and the situation has spiralled out of control now. Worse still, the district has no deputy commissioner. In the Bangladesh camp alone, four to five people have succumbed to dengue but the district administration does not have a record that can attest to this," he rued.
Raichur district health officer Dr Nagaraj said that members of each team would visit at least 100 homes every day, and ascertain the conditions to store water. "We have come across cases wherein residents store water in barrels for weeks together, and this water goes unused. I have asked the departments concerned to streamline supply of water. In the urban pockets, we are conducting operations to get rid of mosquitoes," Dr Nagaraj added.