Puneeth Rajkumar news: Puneeth Rajkumar walked into my clinic before the 'sudden death': Doctor | Bengaluru News – Times of India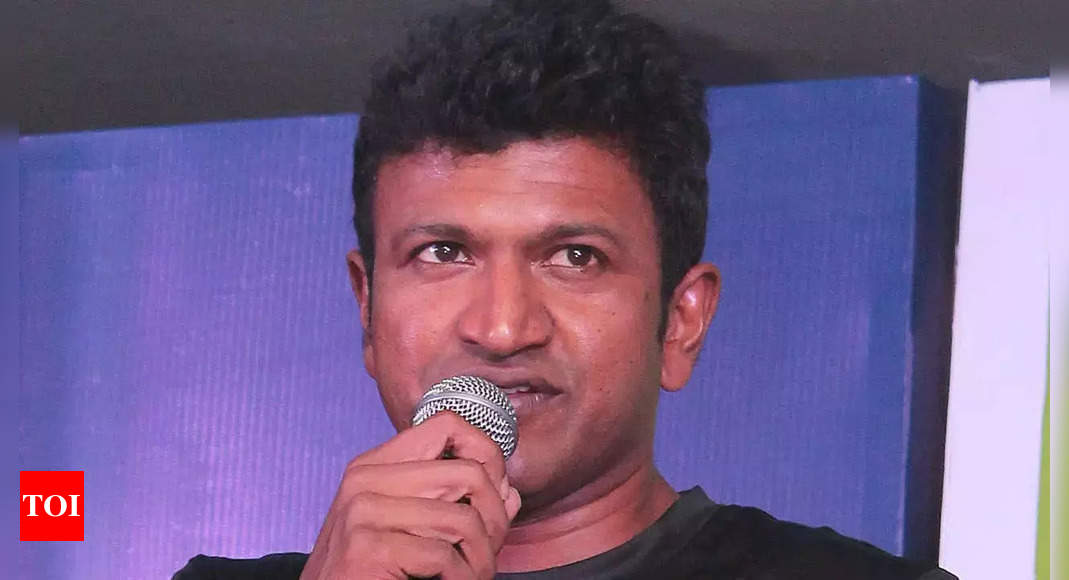 BENGALURU: Puneeth Rajkumar had a regular workout regime and additional boxing session followed by a steam session before he felt exhausted on Friday, said his family doctor and cardiologist Dr Ramana Rao.
While he said Puneeth looked normal when he walked into his clinic, Dr Rao surmised the medical condition called 'sudden death' caused by a massive cardiac arrest was the cause. He added that the excessive workout may have ruptured the coronary arteries causing a blood clot that eventually resulted in the cardiac arrest.
"He looked so normal when he walked in with his wife Ashwini around 11.15am. He said he had worked out at the gym as usual, but done extra boxing and a little excessive steaming. While he complained of no pain, his heartbeat and blood pressure were normal," said Dr Rao.
Since Puneeth was sweating profusely, he decided to do an ECG. "That's where the indicator was found. The ECG showed massive stains and I took Ashwini to a different room, explained the situation and told her Puneeth should be shifted to a hospital immediately," Dr Rao said.
Ashwini immediately decided to rush him to hospital. "We put Puneeth in his car when he complained of dizziness. I asked him to lie down. We reached Vikram Hospital in about five minutes and I followed them," he said.
Dr Rao said Puneeth had no history of heart complaints and had no symptoms of blood pressure or diabetes. "He was the picture of perfection with no health issues and extremely fit body," he added.
Before going to the doctor, Puneeth spoke to his gunman Chalapathy who said he'd been working with 'yajamanaru' (Puneeth) for the past nine years. "In the morning, he came out with Akka and I opened the car door for them. I thought they were going to the temple and tried to get into the car. But he told me: 'Anna, neevu ille iri, naanu hogi barthini'. (Brother, you stay here, I'll come back). Later, Akka called me from Dr Ramana Rao's place and told us to come as Sir was not feeling well. We were wondering who was sick and went there to learn that our boss had collapsed. When we reached Vikram Hospital, I was shocked to see him on Akka's lap. He was a fit, happy person; he didn't have any problems."
The previous night (Thursday), Puneeth attended a party hosted by music composer Gurukiran and did not show any signs of discomfort. "There wasn't an iota of exhaustion. He was bubbly and cheerful as usual when he talked about various things," said Gurukiran.