Pubs find no cheers in latest curfew plan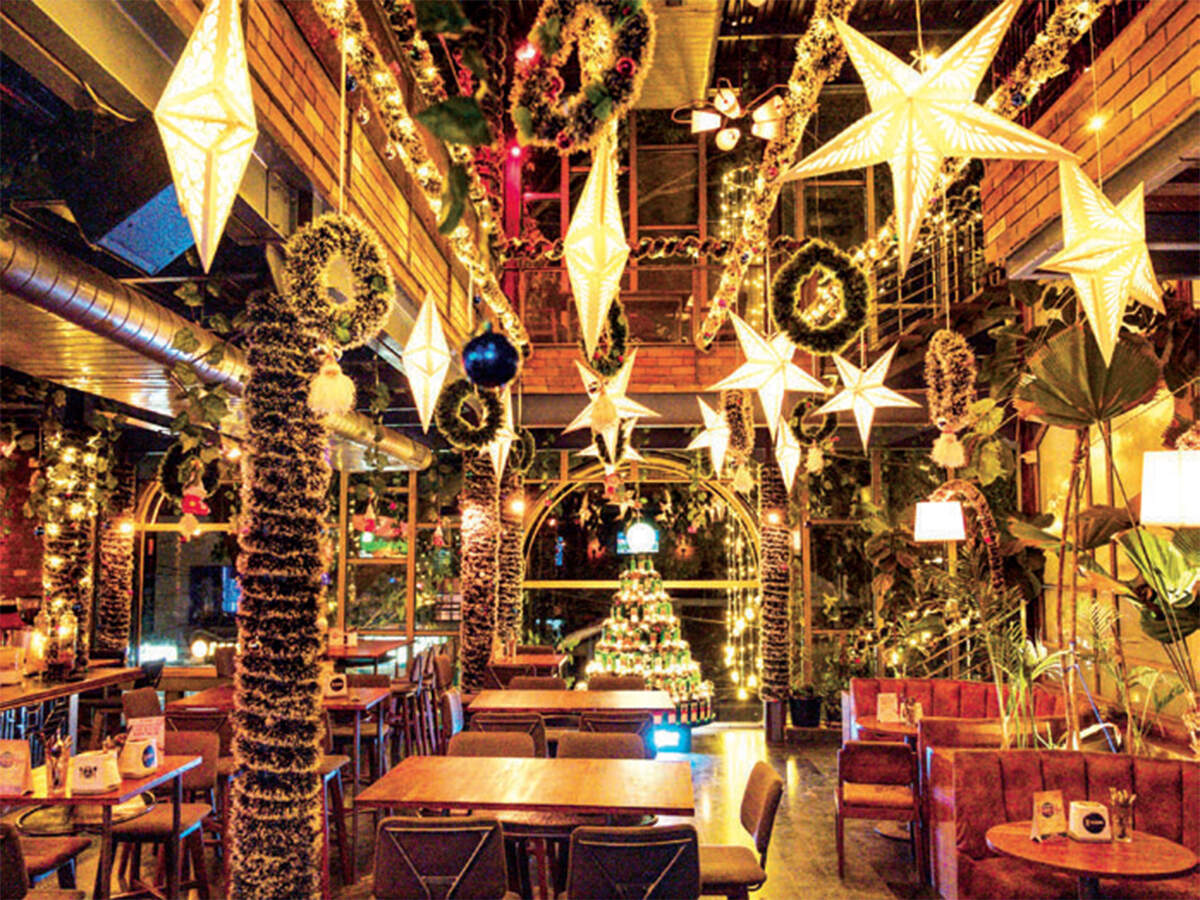 By Sudeshna Dutta
Annus horribilis — or, the disastrous year — will end with a whimper in Bengaluru after the Karnataka government imposed night curfew from December 24 up until 5 am on January 2. As per the order, there will be a strict curfew in the city from 11 pm to 5 am.
Restaurateurs and pub owners, who were looking forward to some brisk business after months of shutdown and restrictions, are a disappointed lot.
"We were waiting to revive our business during Christmas and New Year this time. The past eight months have been terrible, and now, the new guidelines will make us rethink everything that we had worked for so far," says Chethan Hegde, of the chain of 1522 bars, adding that they were maintaining all covid protocols and taking reservations for 50 per cent occupancy. "We understand that the decision has been taken keeping our safety in mind but people are in festive mood after such a long time. If we have to close by 11 pm, I am not sure how many customers will turn up. Most of them will opt to stay at home and host house parties now, thus dampening our business. I even heard that many people are now planning to get away from the city to avoid curfews and celebrate at resorts," says Hegde. He is now planning brunches for Christmas and New Year to gain some traction.
Prathik Shetty, founder, The Reservoire, says that night curfew for almost a week will result in a sharp drop in revenue. "We were hoping to cover up the losses due to the pandemic, but this move will not help the hospitality industry in any way. Compared to last year's New Year's Eve, we are expecting almost 40 per cent drop in business," he says, adding that musicians and DJs who were scheduled to entertain customers, have also been hit. "They too work on a schedule, with charges based on the number of hours, projects and so on. We would have been open till 1 am, but right now, 10.30 pm is the deadline that we have to follow," Shetty adds. He is also expecting 10-15 per cent of cancellations against reservations that have been made already.
Amit Ahuja, owner of Misu, Lucky Chan and The Open Box, says home delivery will be the only way to stay afloat during the week. "However, it is not the same as customers coming in and having a gala time. If we had been informed earlier about the curfew, we would have made necessary arrangements. We had prepared for two dinner slots — one at 7.30 pm and another at 9.15 pm. The first slot is fine, but we will have to figure out what to do about the rest," he says, adding that the cashflow along with the people involved in running a restaurant — vendors, owners, employees — will be rattled.
Not surprised, say some

Shiro and Hard Rock Cafe were already gearing up for around 50 per cent drop in business during this time as compared to last year. "Irrespective of the curfew, the seating capacity is already limited, so there won't be much of a difference from what we were preparing for. Along with the uncertainty in the air, people will now have a clearer idea of their schedule and plan accordingly," says Akansha Chaudhary, Asst Director (Sales and Marketing), JSM Corporation.
The move surely does have a negative impact, but Kuncheria Maratt, co-founder, URU Brewpark, says they have to stand by it. "Earlier yesterday, the curfew was slated to take place from 10 pm, but now they have extended it by an hour. So, this will give a little leverage to restaurants as we can wrap up dinner by this time. I totally respect the fact that the government is putting restrictions on late-night partying outside as this is a health issue that is happening globally," says Maratt.

Similarly, Chef Udayshankar Shenoy, owner and chef at Lazy Suzy, says the business will surely be affected as people will be more worried about returning home by 11 pm. "We need to have a larger view about the situation as the curfew will avoid public gathering and help us in the long run," he says.