PM Narendra Modi lauds Udupi couple's cleanliness drive | Mangaluru News – Times of India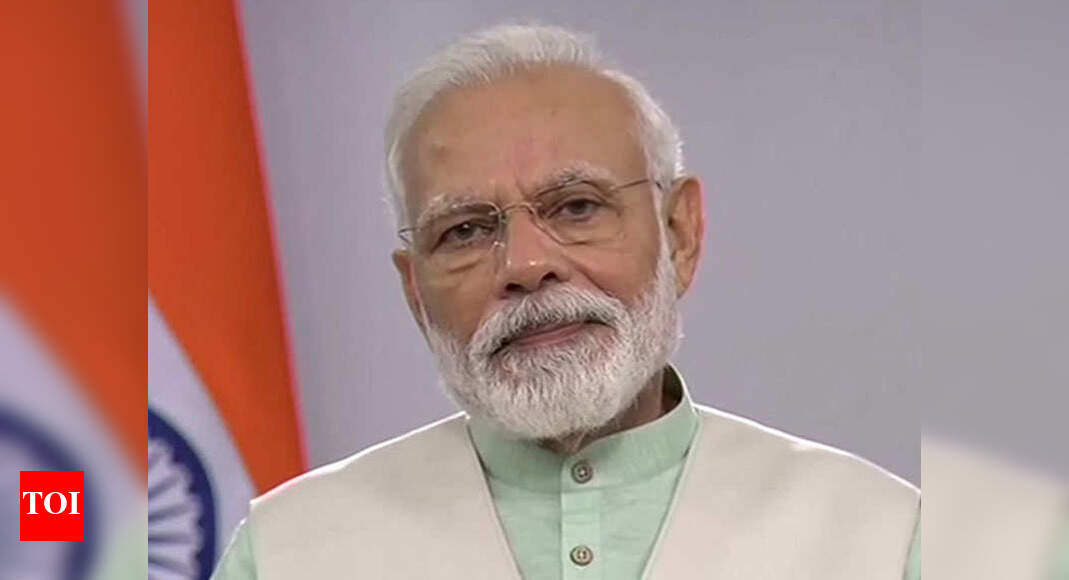 UDUPI: What do Pradeep Sangwan from Gurugram, Haryana, and Anudeep Hegde and Minusha Kanchan, a couple from Baindoor in Udupi, have in common? Although they stay miles apart, the common thread linking them is their concern for the environment. It is this singular essence of Swachh Bharat Abhiyan that gave Pradeep, and Anudeep and Minusha a place in the last edition of Prime Minister Narendra Modi's 'Mann Ki Baat' radio show for 2020, on Sunday.
A 100-second mention of their efforts in the 32.20-minute address put these cleanliness warriors in the national limelight. If Pradeep's Healing Himalaya initiative, that he is running since 2016, grabbed Modi's attention, the fact that the newly wed couple gave up their honeymoon to clean Someshwar Beach in Udupi district, saw the PM narrate their effort in a cleanliness paean, which he said was the essence of a clean India.
Leading to their effort with his own at plogging, Modi said Pradeep and his team of dedicated volunteers have cleared tonnes of plastic from the pristine Himalayas since 2016. Likewise, the wedding resolve that Anudeep and Minusha took to clean up the beach, and subsequent social media post by Anudeep encouraging like-minded youths to join them in an effort that saw them collectively clear 800 kg of waste, prompted the PM to praise them heartily. In lauding the efforts of Pradeep and Anudeep and Minusha, Modi also sought to tap the cleanliness drive in every individual, by asking if anyone wonders how waste ends up on our mountain ranges or on our beaches. The PM reminded the nation that waste ends up in these pristine natural spots when people litter, and that it is the need of the hour to put an effective end to single-use plastic across India, and save the environment.
Anudeep and Minusha were overjoyed at being mentioned by the PM in his radio address. They were busy preparing for another round of Clean Kundapur campaign on Kodi Beach later in the day, and told TOI that the PM mentioning them in his radio address seems surreal. "I first heard about it from my relative," Anudeep said, adding he believed it only after going through the address on YouTube. "Prime Minister Modi is our inspiration for the campaign we undertook at Someshwar Beach," he said.