Over 1.5 lakh government college students in Karnataka get smart tabs | Bengaluru News – Times of India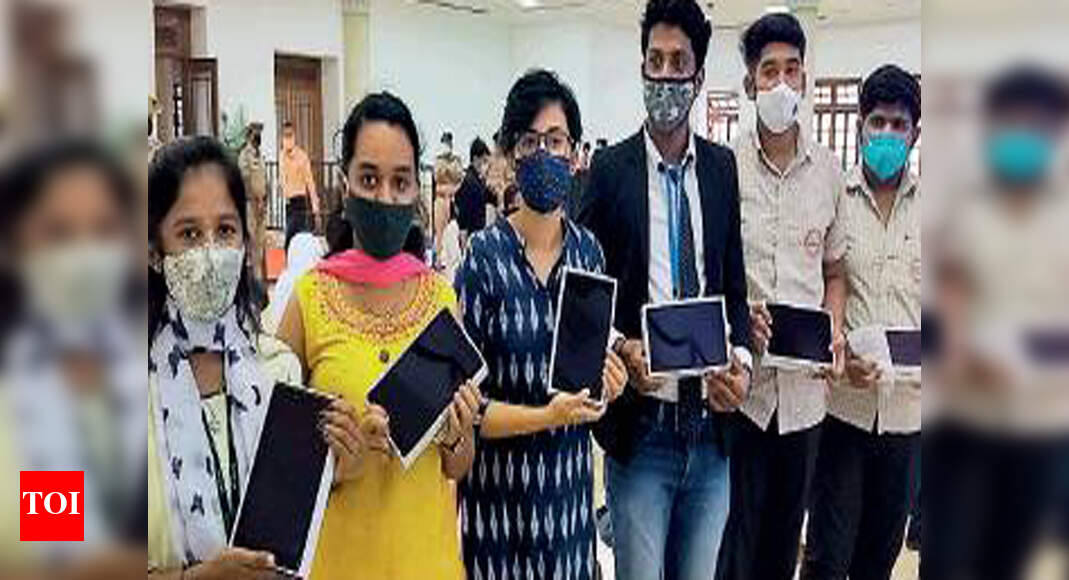 BENGALURU: The state government rolled out some of its initiatives to aid digital learning on Wednesday, including distribution of tablets to students of government colleges.
The initiatives were launched by chief minister BS Yediyurappa at Vidhana Soudha and includes distributing tablet PCs to 1,55,000 students amounting to Rs 163 crore, creation of 2,500 smart classrooms by spending Rs 27.8 crore, and development of a learning management system (LMS) at a cost of over Rs 4 crore.
"The initiatives of empowering students by providing tablet PCs and creating 2,500 smart classrooms are expected to largely benefit students belonging to economically weaker sections of society, who pursue their studies in government educational institutions," said Yediyurappa. Tablet PCs will be distributed to first-year students of 430 government first grade colleges, first and second-year students of 87 government polytechnic colleges and first, second and third yearstudents of 14 engineering colleges.
Around 2,500 classes have been converted to smart classrooms by equipping them with a projector, whiteboard, Android box, UPS, and internet connections to facilitate use of modern teaching. The department of higher education had earlier launched the LMS system which offers powerpoint presentations, video lessons, study and assessment materials and analysis of students' performance.
CN Ashwath Narayan, minister of higher education, said the implemented programmes will enable 'any time, anywhere learning' for 25,000 teaching faculty and five lakh students.